Clear Desk, Clear Mind- Designing Your Desk for Productivity
Taylor Myers
January 20, 2021
Having an organized space is critical to staying productive whether you're in the office or working from home. This may seem like a simple task, but we can all be guilty of neglecting organization from time to time on our busiest days filled with endless meetings and work.
Skylight's Recruiting Coordinator Brittni Meadows not only has to keep up with her own schedule, but also that of a busy member of our executive team, Associate Managing Partner Charles Cooper. With these responsibilities on her plate, she has developed tips and tricks to being her most productive self at work, so we sat down with her to get her insight on how to stay organized – no matter the work environment.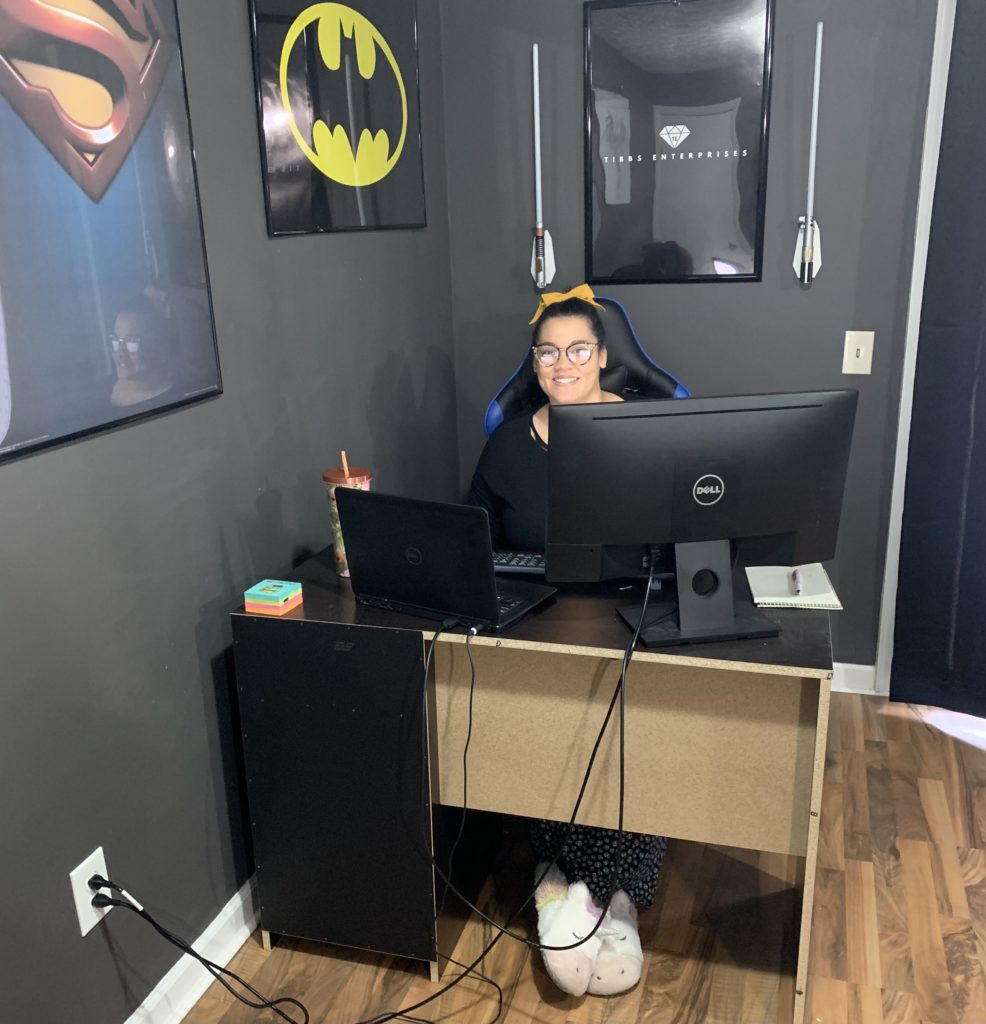 ---
Keeping it Virtual
Today people are staying away from paper and taking advantage of what technology has to offer. There is no need to keep piles of papers and notes at your desk when you can have a more organized and simple system in your very own computer. "I color coordinate my digital calendar to know exactly when I need to get things done and have created many folders in my email to help me respond to everyone in a timely manner," Brittni shared.
Keeping your schedule and communication virtual can seem overwhelming, but by coming up with a folder and color coordinated system it will actually be a time saver. Since most people communicate via email, it is crucial to respond in an appropriate time frame and not let any of the messages slip through the cracks. By creating folders for specific types of emails, it can make it faster and easier to find past messages you may need to look back on. Planning out your schedule in a color coordinated way helps with staying on top of each task throughout the week, without missing a beat. This is not only pleasing to the eye, but also keeps your mind focused on the things that need to get done!
---
Staying Minimal
Brittni keeps her workspace very minimal with her computer set up, notepad, and colorful pens. "Most of my organization is done on my computer rather than my workspace," she said.
Having a minimal desk setup allows anyone to work from anywhere. The nature of the past year during the COVID-19 pandemic has taught most everyone how to be flexible and adaptable to their workspaces. The key to staying productive in different spaces is to keep it minimal so you can feel confident that you have everything you need in order to get the job done, whether you're in the traditional office environment or struggling to find a quiet place in your house.
---
Clearing Space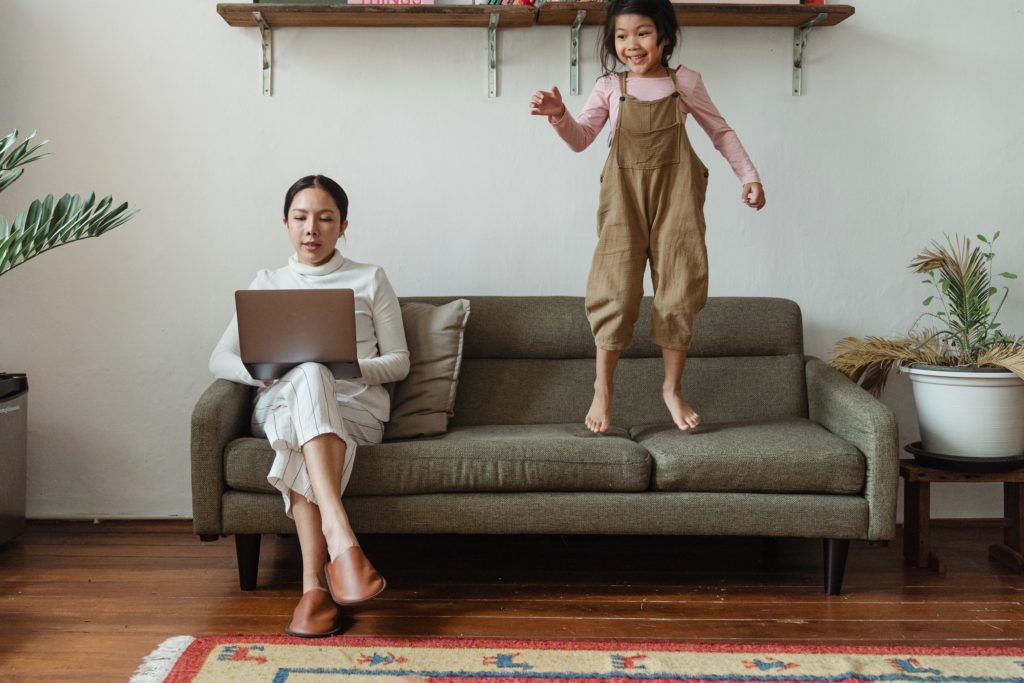 This may be the most important tip to remember in whatever space you are working in: keeping your surrounding area clean will help keep your mind focused. This can be especially hard if you are working from home, but keeping the house clean can be significant to your work productivity. "If my surrounding area is messy, my mind tends to focus on that instead of whatever I am doing," Brittni emphasized.
Having a clear space to work in creates a relaxing and calm environment that encourages productivity. This allows for your mind to be completely focused on your work and not the distracting tasks or items around you.
---
These three tips and tricks can help with staying productive in whatever environment you are in. Simple organizational concepts like these can also make transitioning into a new job easier and more efficient. Staying organized and productive has to feel overwhelming, even if your work environment is ever-changing!
Thanks for sharing, Brittni!
Interested learning more about opportunities at Skylight? Be sure to check out our careers page here.
CRN202301-277187