Helping you get on track for a lifetime of financial security
As a young professional athlete, at the top of your game, it's only natural to want to ensure that you maintain your early-life success and plan for a lifetime of financial security. However, are you struggling to find time to get your financial affairs in order? Or are you concerned about making bad investments, misspending your money or receiving poor financial advice?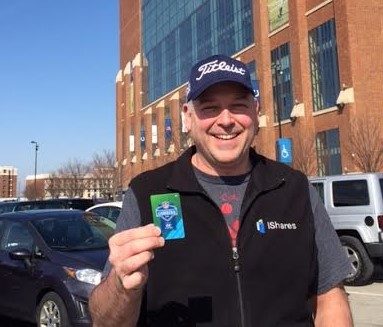 About Steve Thompson
Our NFLPA registered player financial advisor will support and guide you
Steve Thompson MSFS, ChSNC®, BCAA, CAS, CFS® is one of four NFLPA Registered Player Financial Advisors* in Ohio, has over 20 years of experience in the investment arena. He is also Managing Partner and Co-Founder of our Special Needs Planning Team and frequently lectures at conferences around the country.
Steve appreciates the kind of life you lead as a professional athlete and that your needs are unique. He will work with you to create a financial plan that will address many areas of your financial life and help you make well-informed decisions that not only meet your immediate needs but will sustain your income for years to come.
Also, many of your needs can be met in one place by accessing Skylight's network of strategic alliances with attorneys, accountants, property and casualty firms, mortgage brokers and experienced in-house specialists.
 * NFLPA Registered Player Financial Advisors are subject to strict eligibility standards, appropriate professional qualifications, professional designations, background checks, due diligence and educated to the specific needs of players. The NFLPA Financial Advisors program is the first of its kind in professional sports and was designed to protect its players against fraud and unfair practices.
Steven Thompson is a registered representative of and offers securities, investment advisory and financial planning services through MML Investors Services, LLC Member SIPC. 2012 W. 25th Street, Suite 900, Cleveland OH 44113. 216-621-5680.