The Skylight Showcase: New Hires of March/April 2022
Kate Kessler
April 21, 2022
Please join us in welcoming the newest members of the Skylight team: Jeff, Chris, and Jessica. Read more about our new hires below!
---
Jeffrey Little, Registered Representative, Toledo
Where are you from?
I grew up outside Toledo, went to college in Oberlin Ohio, and lived in San Francisco and Oakland for almost 20 years before returning to Toledo.
Why did you choose to work at Skylight?
After years working in banking, I wanted to work for a company that shares my passion for comprehensive financial planning and doing what's best for the client. Skylight has the right platform, products, and support for me to build the practice I've always wanted.
What causes or community services do you have a passion for?
While in San Francisco I worked and volunteered with numerous non-profits and community organizations serving many different communities. I was Board President for the Telegraph Hill Neighborhood Center, volunteered with the SF Chamber of Commerce Job Forum and SF/Marin Food Bank and also served as Emperor of Chinatown due to my work in the community. Now that I'm back in Ohio I'm looking for local opportunities to get involved!
Outside of the office, what do you enjoy?
I enjoy volunteering and working with community groups. I spend all my free time with my dog Dolly and if I'm not playing with her, I'm boxing and kickboxing, rock climbing, playing the drums and going to concerts.
Who is your role model? What do you admire about them?
Muhammad Ali. Not only was he the greatest boxer of his generation, his contributions to society and his humanitarian efforts were even greater than his accomplishments in the ring. He never took the easy way out and stayed true to himself and his convictions throughout his life and never compromised.
What was your first job ever? What did you like/dislike about it?
My first job was digging ditches. I enjoyed the exercise and the fresh air and that I saw EXACTLY how much work I finished by the end of the day. But it also made me work harder at school so I wouldn't stay digging ditches….
---
Christopher Zehnal, Talent Acquisition and Financial Professional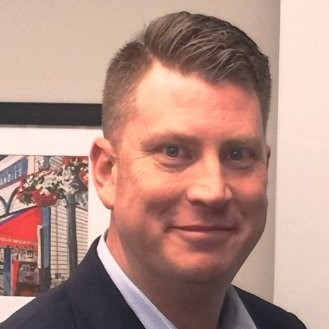 Where are you from?
I am from Hudson and that's where I grew up. I spent about 10 years away at college and then in various places, either overseas or in the south with the Air Force. I eventually moved back and raised my son in Hudson.
Why did you choose to work at Skylight?
After leaving the multi-line insurance world with State Farm, I had slowly been moving towards financial services. As an agency director with AIG Financial Network and a wholesaler with Guardian Life, I started to see the value in working with higher earning, professional clients. I then moved to a role in developing financial professionals with Western & Southern, and after 4 years, decided to take the plunge and move to a firm that truly provides holistic, financial strategies.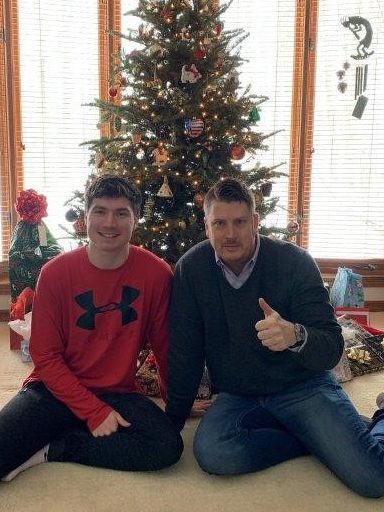 What causes or community services do you have a passion for?
I am actively involved with my church in two very specific areas, recovery and working with young people. I have seen the impact that substance abuse (and other addictions) has played in the lives of people close to me. Nowhere have I found a ministry that gives me an opportunity to get in the trenches with people and their struggles than in the area of recovery. I am also part of a group that works with international, college students to get to know them and welcome them to the US. Far too many international students never enter an American home. Our group hosts regular events that allow us to get to really know these young people.
If you could only watch one movie for the rest of your life, what would it be?
Probably any movie with Charlton Heston in it. Omega Man, Ben-Hur, A Touch of Evil. You can't go wrong with Chuck Heston.
If you could share a beer with any person throughout history, who would it be and why?
There are a lot of historical people I would love to sit down and talk with. But somebody to share a beer with is different. I would say my maternal grandfather. He died so young at 39 and I never met him. He was an amazing guy. He survived being shot in World War II, he was an accomplished athlete and a very successful businessman. But most importantly he was a great husband and father.
---
Thanks for sharing, everyone, and welcome to Skylight Financial Group!
CRN202504-2258512