Overcoming the Obstacles of the Pandemic as a Financial Planner
Skylight
March 16, 2021
The COVID-19 pandemic has forced many industries to pivot the way business is usually run. Just like everyone else, financial professionals had to work fast on their feet to provide their clients with the same quality of service and connection in a different environment over the past year: virtual. We sat down with Skylight Financial Group Financial Planner Shane Edwards to get his insights on the effect the pandemic has had on his practice and learn more about how he has overcome the obstacles to build even stronger client relationships than before.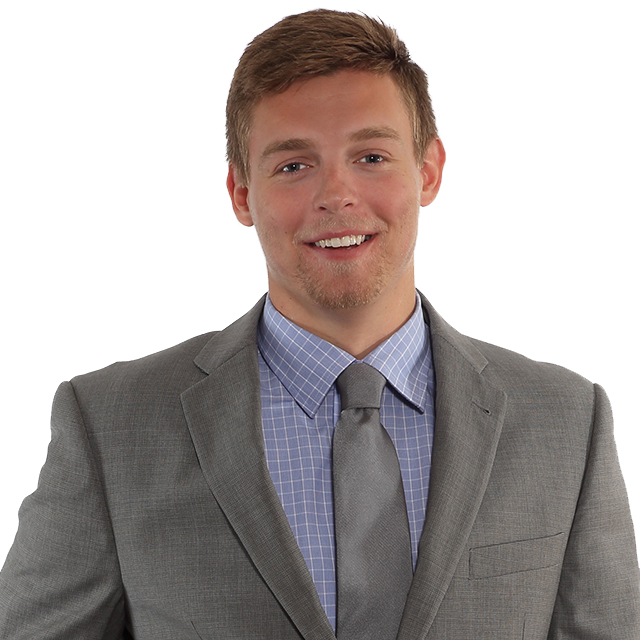 How have you stayed connected with your team and the firm throughout the pandemic?
"It hasn't been much different from anyone else. We have a bunch of video and phone calls throughout the week. Our team had to take some time getting used to communicating this way, but now it is second-hand nature."
How has your practice changed since the pandemic?
"Fortunately, the pandemic has not negatively impacted my business, but rather has been a shift in the way I conduct business. Most of my clients have worked through technology struggles and can meet on video or phone calls. Simultaneously, I have been more efficient in meeting with clients because I no longer drive to the office or physically meet up with them. This extra time allows me to fit in more meetings with current and new clients."
What have you learned as a financial planner this year?
"I have learned to be more present in my work. This year has given me the time to slow down and truly give each client the attention they deserve to focus on their individual needs. I have learned to devote all my time and energy to whatever I am doing in the present moment—this goes for my personal and professional life."
How have you coached your clients through the uncertainty of the year?
"In March and April of 2020, my team and I reached out to all of our clients to make them aware that we are there for them, not only for financial advice, but emotionally as well. Our clients had to be constantly reminded not to make financial decisions based on their emotions towards the pandemic. We had many conversations that started chaotic with concern for the future, which ended with confidence in the plan we put in place."
What changes have you enjoyed this year?
"It has been fascinating to see how my relationships with clients have solidified throughout this rollercoaster of a year. We went from having the majority of our conversations revolving around business to getting to know our clients on a personal level. Since most of us were only communicating to the people we lived with in quarantine, it was refreshing to talk to someone different and hear their experience with the pandemic."
What has challenged you this year?
"One of the challenges I have overcome this year was building rapport with new clients. At first, it was difficult to get to know them through a screen and make a connection, but as the year went on everyone became familiar with meeting new people through video calls."
What has changed in the industry because of the pandemic?
"Before the pandemic, financial professionals were concerned that technology like automated services could replace their jobs, but this year has truly shown the importance of human connection. People want to have real conversations with real people, even if it has to be virtual."
Thanks for sharing, Shane!
If you're looking for a financial professional to build a lasting relationship with, connect with one of our dedicated team members today.
CRN202303-280116