Skylight Chefs Up Brunch with Culinary Master Bob Sferra
Skylight
May 1, 2020
UPDATED 5/6/20
Check out Skylight's Virtual Cooking Lesson below!
---
Looking to impress your partner with a brunch they'll never forget? Running out of family-friendly recipes to cook with your kids? Join us right here on Wednesday, May 6th at 11am for a very special virtual cooking lesson featuring Cleveland native & Chef Bob Sferra!
Chef Sferra will be teaching us how to properly craft one of the most essential brunch items in a cook's arsenal—the stylish and delicious frittata.
---
Learn more about Chef Bob Sferra: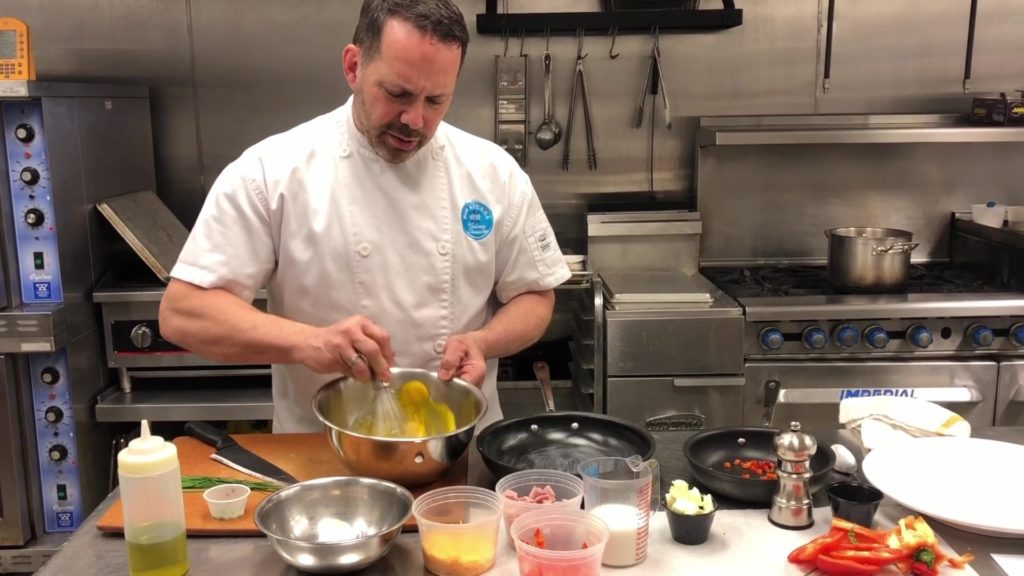 "Creating with food is Chef Bob Sferra's passion. Born into a big Italian family, cooking symbolizes everything that he loves. A graduate of John Carroll University with a marketing-business degree paved the way for his culinary career. As a chef's apprentice he helped Parker Bosley create The Cleveland Restaurant School. He was fortunate enough to attend the Cooking School at the Ritz-Escoffier in Paris, and won a scholarship to attend L'Ecole Lenotre in Plaisir, France. After earning a Grand Diploma in Pastry Arts from The French Culinary Institute in New York City and upon returning to Cleveland, Chef Sferra served as the Pastry Chef at the Inn at Turner's Mill in Hudson; Executive Chef at The Harp-Irish Pub; chef at The Foundation House on the main campus of the Cleveland Clinic and the Culinary Director for a local Culinary Arts Center. In addition to managing his growing culinary and events business, Chef Bob currently serves as the Executive Chef Consultant for Trevarrow, Inc., Northeast Ohio's leading Wolf and Sub Zero appliance distributor. He has made multiple television appearances, as well as being a published food writer and culinary consultant."
---
Ingredients List:
1/2 cup diced potatoes
Olive oil
Salt & pepper, to taste
Dash of Thyme
1 red bell pepper, diced
Butter
8 eggs, beaten
1/2 cup half & half, heavy cream, or whole milk
1/4 cup ham, diced
1/4 cup shredded cheddar cheese
1/2 tsp. chives
---
Don't just watch the video—show us what you got!
After the video premieres, put your new skills to the test and send us a photo of your culinary creation—be sure to tag us and use the hashtag #BrunchWithSkylight!
Facebook, Instagram, LinkedIn: @SkylightFinancialGroup
Twitter: @Skylightfg
---
Stay tuned to this page for a full list of ingredients next week and the premiere of the video on Wednesday, May 6th at 11am!