The Story of Rod Skaf
Skylight
April 9, 2020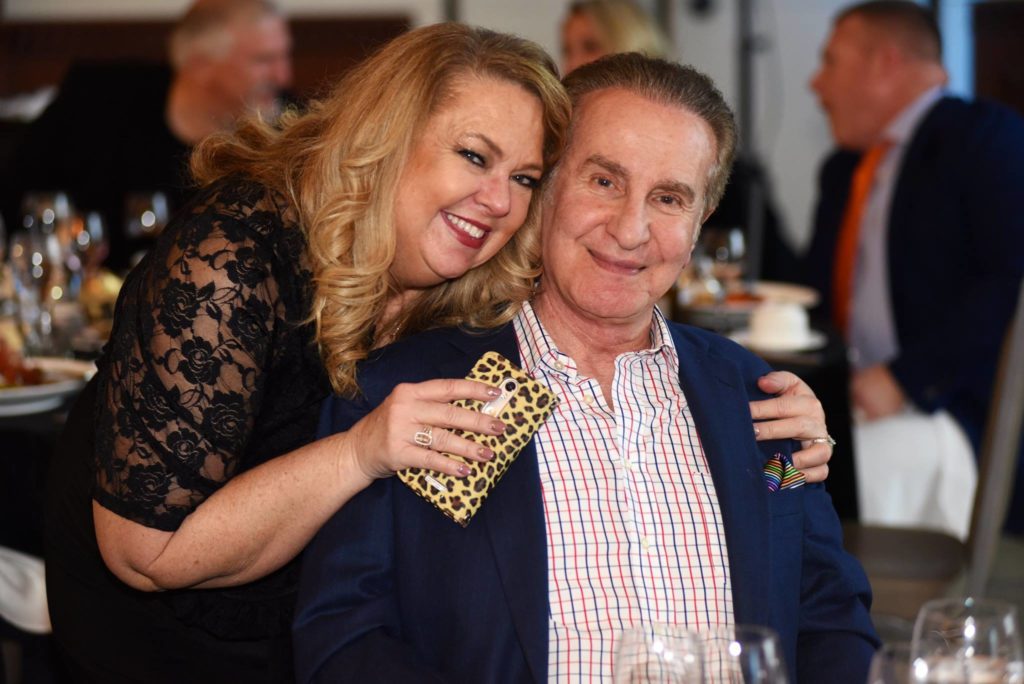 Skylight Partner and Financial Planner Rod Skaf was born in Lebanon and grew up in Damascus, the capital of Syria. His father was a star general in the Syrian army, so he spent most of his early life in a French boarding school to avoid jumping from place to place. Rod remembers nothing but fond memories from his childhood. "My family and I lived a very comfortable life, but as I grew into a young man, I knew I wanted to leave what I had behind to try and make it on my own" said Rod. "So, when I came of age, I told my parents that I was going to finish school and head to America."
Before he left for the States, Rod received his degree in civil engineering from the American University of Beirut. He did well in his classes, but he attributes the choice in degrees to what he calls "the parent effect." Rod said his father "had it in his mind that engineering would be the best for me, so that is what I studied—even though it wasn't my cup of tea. When my dad passed away after I graduated, that is when I quit engineering and went into the financial services industry."
Rod came to America and received his masters from the American College of Financial Services in Pennsylvania. Shortly after, he received an additional master's degree in business from Otterbein College in Ohio. For him, the career change was a no-brainer. "I have always loved two things more than anything else—numbers and interacting with people. Being able to lend a helping hand to people with their finances seemed like the perfect fit for me, so I dedicated my life to this new profession."
Starting with Metlife in 2002, Rod faced an uphill battle finding success in this new industry. With little experience in his role, he attributes his early success to two things: a strong network of mentors, and a hunger for knowledge. "Before you can be anything in this industry, you have to first be a student" said Rod. "I used to drag my sales manager to meetings with potential clients just to ask him a dozen questions and get critiques on my approach. When I wasn't at meetings, I was attending every class and seminar MetLife offered. I would take every trip I could, attend any conference possible—it was a slow build over a number of years, but the result was the knowledge I needed to be successful." More than 15 years later, Rod's hunger for knowledge is best exemplified by his several degrees and certifications. In addition to his two master's degrees, he also holds several financial designations.
Outside of the office, family is the number one priority for Rod. He has a son and a daughter that both work in healthcare and is the proud grandfather of four grandkids. Rod also makes it a point to visit his family around the globe as well. "I cross the Atlantic Ocean three times a year to see my relatives—I visit family in Spain, France, and Lebanon whenever I can." In addition to his family, Rod also spends a lot of time supporting charity organizations. He remains active with the Syrian American Medical Society, a non-profit out of Washington, DC whose mission to send resources and medical supplies to help others in the middle east.
If there is one thing that sets Rod apart from the rest, it is the genuine connections he makes with the people around him. "You have to approach this industry not as a businessman, but as a doctor—this is done by listening to the concerns of your clients and letting them know that you truly care about them. New planners reach out to me all time with concerns that their business isn't growing, and my first response is usually 'don't worry about the business.' Because if you truly care about people and you approach your work with love in your heart, the success is sure to come your way."
Rod Skaf is a Dublin, Ohio based partner and financial planner of Skylight Financial Group. For more information on Rod, check out his bio page here.
CRN202112-262391