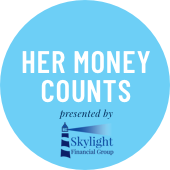 FINANCIAL EMPOWERMENT FOR PROFESSIONAL WOMEN
At Skylight Financial Group, our financial planners are here to help you take control of your finances.
When packing lunches, after school activities, client meetings and other daily responsibilities leave your schedule packed, let us take something off your plate. Feel empowered about your wealth management with the help of Skylight Financial.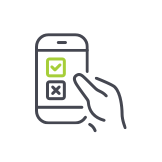 Decision Making
Need to figure something out? That's what we're here for.
Resources
We have the experience and knowledge and are happy to
share it.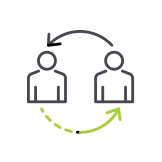 Support
You don't have to do this alone. We're in this together.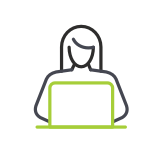 Agency to Act

It's time to quit procrastinating, let's get you kickstarted.
Has this ever happened to you?
Someone close to you says something about your work life, and it sticks in your head for a couple of days, not because you didn't understand it, but because it just didn't resonate? Things like, "I know the money's good, but why are you working so hard?" Or, "Why don't you slow down and get better balance in your life? You can afford it." And the old standard: "Money doesn't bring happiness." I'm sure you could add to this list.
CONTACT US TO GET SUPPORTED
Our financial planners are here to help.
Deadlines, Nannies and Other 3 am Thoughts - Video Library

Early Mornings
When your day gets turned upside down and you are left with no time to deal with your financial health, turn to us and we can help you to where you want to go.
Car Troubles
You know you need help, but you can't be an expert in everything, which is why you need a financial advisor on your money team.
Summer Camp
Financial decisions and family matters go hand in hand. Take control of your financial life by making a comprehensive financial plan.
Talking Taxes
We won't sugar coat it, talking about taxes isn't fun. But we can help get you in a position that prepares you for future opportunities.
Mom Guilt
You carry around enough guilt. Be empowered to speak up and make educated decisions about what you are doing with your money.
Decisions Are for Suckers: Avoid Decision Fatigue
INDUSTRY NEWS AND ARTICLES



Local firms are sales offices of Massachusetts Mutual Life Insurance Company (MassMutual), Springfield, MA 01111-0001 and are not subsidiaries of MassMutual or its affiliated companies.
Securities, investment advisory, and financial planning services offered through qualified registered representatives of MML Investors Services, LLC. Member SIPC.
Check the background of this investment professional on FINRA's BrokerCheck.
© 2017-2025 Skylight Financial Group
CRN202501-2925842
Privacy Policy | License