6 Crucial Tips to Help You Ace Your Next Interview
Skylight
December 6, 2019
A good resume might get you in the door, but hiring decisions are based on the quality of your job interview. We sat down with a few members of our financial planning team and asked them what their best piece of interview advice is, check out their responses below!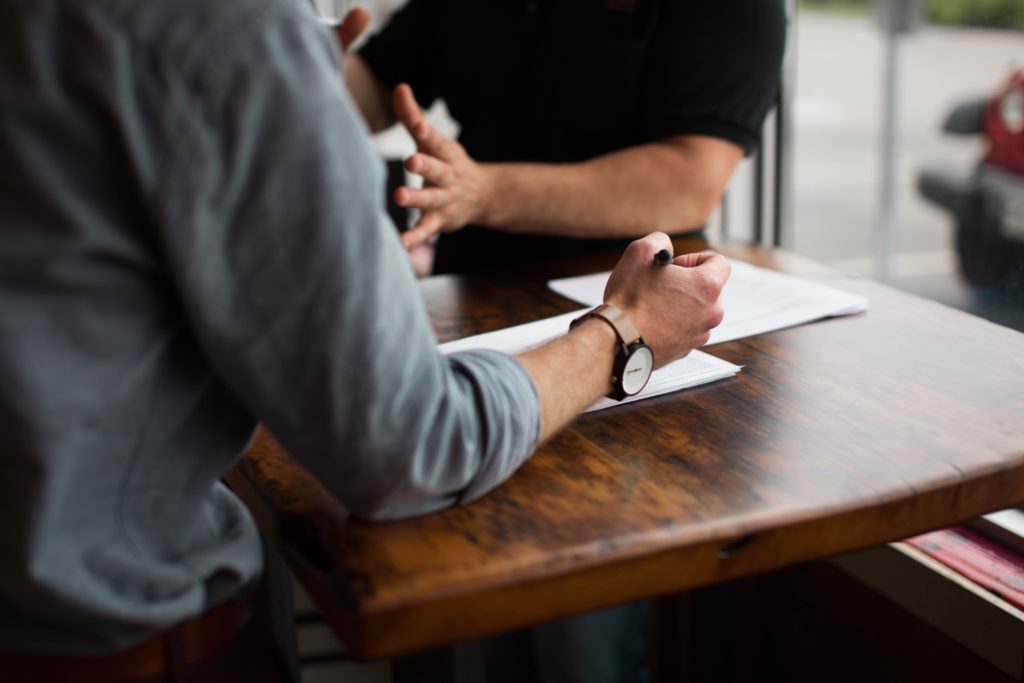 Jeb Stephen
"As a hiring manager for over ten years before I made the transition to a full-time planner, I have seen thousands of candidates do the wrong things during an interview. The best advice I have for candidates is simple—first, understand the role and the company before you walk through the door. Be sure to demonstrate a passion for whatever it is that you are interviewing for…you would not believe how many people I have seen not following this simple step. Second, be prepared. Show up on time, dress the part of the role, have a resume, and have 3-5 questions ready that you want the answers to before you walk out the door. Life happens, so be prepared and courteous of others' time. If you are running late or your schedule changes, call and let the person know! Finally, be relaxed and confident—if you have appropriately prepared, you will be just fine!"
Angie Wingerd
"When you enter the room, be sure to start the interaction with a firm handshake and an introduction. If you really want the job, let the hiring manager know—both verbally and non-verbally! Be sure to always look the interviewer in the eye and hold yourself in a way that says, 'I'm engaged.' In addition, the interview is about selling a company on yourself, so speak strongly, but also honestly."
Robin Price
"My best interview advice was something I was told by my first manager in the insurance industry. He told me you never get anywhere or anything unless you ask. So, the more questions you can ask an interviewer, the better understanding that people will have of your goals, passions, and work ethic. It may also encourage the interview to see things from a new perspective that could be beneficial to the company down the road."
Mike Kessling, Jr
"I think too many people are fearful of saying 'no' and 'I don't know' during the interview process. If coupled with a willingness to listen and learn, these phrases can demonstrate honesty and perseverance to a hiring manager. In many ways, life is an interview. Each day we wake up to face a new set of circumstances and all we can do is come prepared with an open mind and confidence in our abilities."
Olga Starr
"Before you head into the interview—know your worth! Consider what skills the job you're interviewing for may require and what experiences and characteristics make you a good fit for it. As the interview starts, set an agenda for the discussion. For example, you might say 'By the end of this meeting I am hoping to discover if I am a good fit for this company. Do you mind if I start by asking how this position opened up?" By setting an agenda, you're placing yourself in the driver's seat and helping to guide the conversation. Before the end of the interaction, ask 'What are the next steps?' This may help you gauge how well the interview went. The interviewer will describe their process—second interview, reference check, and whatnot—and the more detailed the answer is, the higher the likelihood that the job is yours!"
Thanks everyone! Looking to interview at Skylight? Check out our open positions page here.