People
We have the right financial professional for you
---
With more than 200 financial professionals with their own specialites, certifications, and passions, the right person for you is just a click away.
Culture
A team in the office and a family at happy hour
Our culture isn't just what we say, it's what we stand for and what makes us who we are.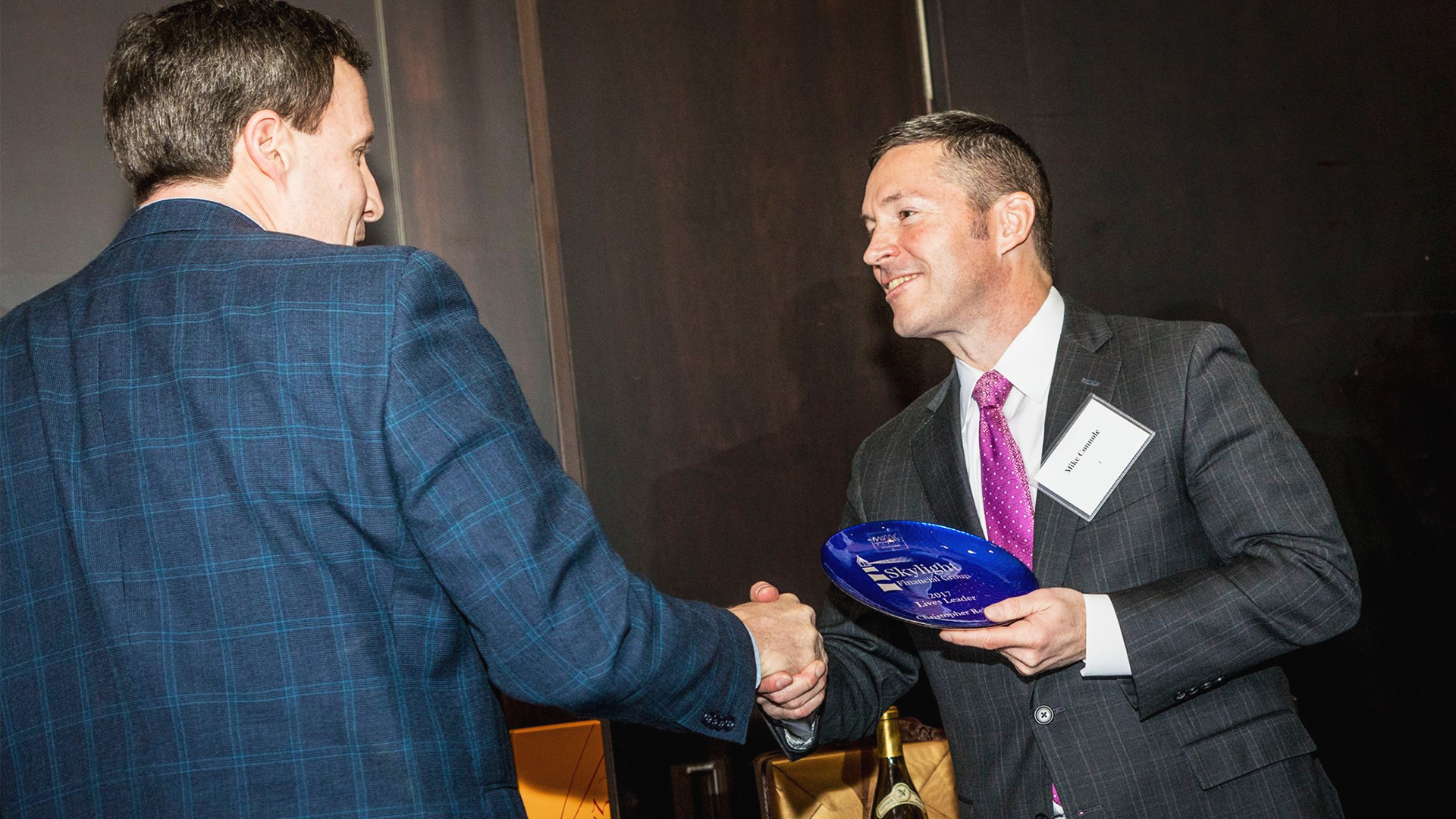 Our Firm
One of the largest locally owned financial planning firms in Ohio
---
Our history can be traced back to when Massachusetts Mutual Life Insurance Company (MassMutual) founded an office in Cleveland in 1886. Over the years, many MassMutual agencies were established throughout the state of Ohio. It wasn't until 2017 when each one of those agencies came together under Skylight Financial Group and created our organization as we know it today.
With over 200 financial professionals and $8.4 billion in assets serviced, Skylight is considered by clients, colleagues, and communities as one of the leading financial planning firms. We serve a large pool of individuals, families, and business owners, with the ultimate goal of putting our clients at the center of everything we do.
Our comprehensive and personalized financial planning process is designed to determine where you are now, where you want to be in the future, and provide strategies on how you are going to get there.
Although we are a general agency of MassMutual, we are by no means limited to products that MassMutual can offer. Since 2017, Skylight remains independently owned and operated by managing partners Paul Fox and Mike Connole.
Develop your practice with the right people beside you.
Join us and start a challenging and exciting career with Skylight, where our team is committed to collaboration, community, and connection. Curious about working with us?