Calling All Motorcycle Enthusiasts: The Skylight Financial Group Endurance Cup
Skylight
September 21, 2020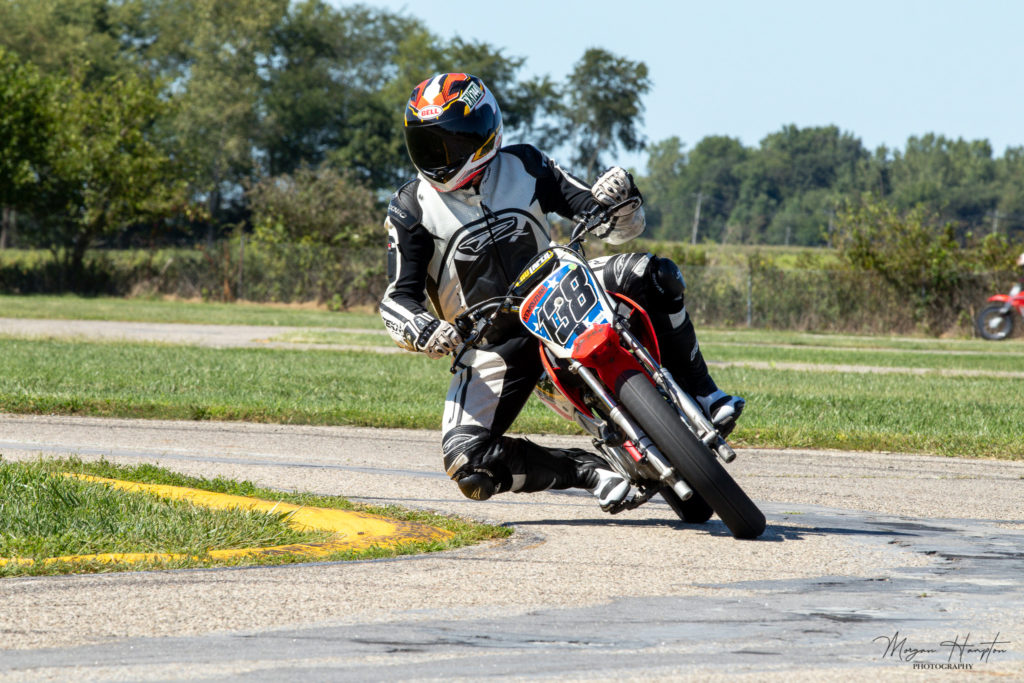 Motorcycle enthusiasts rallied together in Circleville, OH on Saturday, September 5th to compete in the inaugural Skylight Financial Group Endurance Cup, presented by OMRL. Per their website, The Ohio Mini Roadracing League (OMRL) is an organization that "offers a fun, family-friendly atmosphere for low-cost motorcycle roadracing competition." Skylight Financial Planner Toby Kemsuzian, who led the effort to organize this race, is also an active member who races with the group regularly as rider number 138.
Over 50 racers divided into 13 teams of all ages sped around the track at Circleville Raceway Park for a total of four intense hours filled with rider changes every 30 minutes, the occasional mechanical issue, and even a few crashes (none of which led to injuries). "I may have been the oldest guy racing," joked Toby. "One of the teams called 'The Young Guns' was made up of all kids, the youngest racer being probably only 8-years-old."
One rider from each team took a running start to hop on their bikes (LeMans style) at 2 p.m., and four hours later the stakes were high as riders raced to finish the final lap first. In the end, Toby's team of four came out on top and won the race by 44 seconds, after completing a total of 244 laps around the track plus one final victory lap waving the checkered flag.
Spectators consisting of riders' family and friends cheered throughout the race while enjoying the sunny September weather, southern-style food provided by Taesty's Food Truck based in Circleville, and the adrenaline-filled atmosphere that is undeniably tied to all of OMRL's motorcycle races throughout the year. "At Skylight, we always say that you either need to be first or be different," said Toby, "and this definitely qualifies as different. The racing environment is unique and has a lot of novelty to it. You don't race motorcycles unless it's a real strong passion of yours, and I haven't missed a race weekend since I started with OMRL."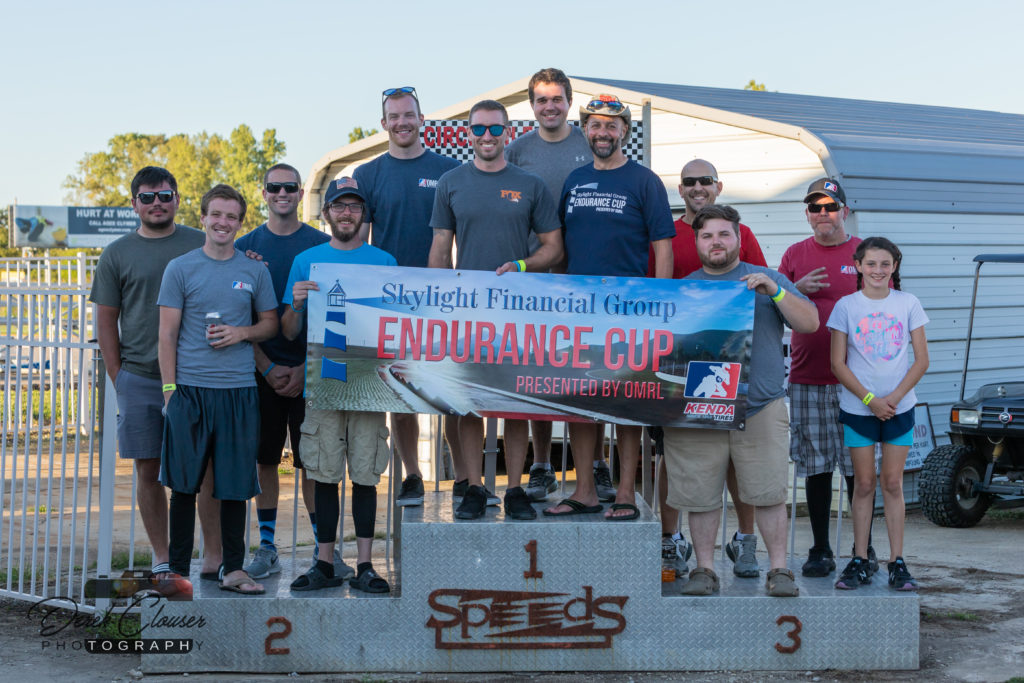 "I had raced in the early '90s with my brother on tracks throughout the Midwest," said Toby, and once that stint ended he hadn't been on a track for 24 years. "This is now my third year racing in OMRL after finding them sort of by accident on YouTube. I saw what they were doing and thought it looked like a ton of fun, so I took my nephew to watch their last race of the season in 2017." And the rest is history.
The OMRL race season takes place each year from late April or early May through the first weekend of October, excluding the month of July. Outside of the pure rush and competitive spirit that the organization supplies for its members during these months, the organization is also focused on building long-lasting relationships among riders. "OMRL is like a second family," said Toby. "Half the fun is on the track and the other half is the relationships that I've built with these people that I didn't even know a few short years ago. A genuine camaraderie exists throughout the paddock, and while all racers are competitive people at their core, no one takes it too seriously in the OMRL. We show up on Friday nights at the track and don't leave until Sunday night when the racing is over and we've celebrated with a cookout and a few beers together before most of us have to go back to work on Monday."
Speaking on the success of the race, Toby said that everyone in attendance had a blast and hopes to participate again in the future. "It was an excellent experience," said Toby. "I'm really thrilled that I had the opportunity to help sponsor the event and I have a great partner in OMRL."
Thank you for sharing all of the event excitement with us, Toby!
Matthew Kemsuzian is a registered representative of and offers securities, investment advisory, and financial planning services through MML Investors Services, LLC. Member SIPC (www.SIPC.org) OSJ: 2012 W. 25th Street, Suite 900, Cleveland, OH 44113. 216.621.5680. OMRL is not a subsidiary or affiliate of MML Investors Services, LLC or its affiliated companies.
CRN202209-271589