Celebrating Clients at Cincinnati Cyclones Game
Skylight
March 6, 2019
Last month, financial advisors Noah Henson, Mike Kessling Jr, and Ajdin Dropic brought together colleagues and clients for an exciting night of hockey at the Cincinnati Cyclones game. "We wanted to take some time to connect with clients outside the office, and this event was the perfect opportunity to foster goodwill and show our clients how much we appreciate their business", said Michael Kessling Jr.
The Skylight advisors rented out two party suites and hosted a crowd of about 50 at US Bank Arena. Guests were treated to an assortment of beer and pizza as they cheered on the Cyclones. "We are always looking to put on events for our clients, and I was thrilled to see so many of them come out with their families for a night of fun" said financial advisor Noah Henson. Noah went on to say that fostering deeper connections with their colleagues and clients is one of the most rewarding aspects of his career. "Kessling, Dropic, and I are so thankful to have these clients in our lives, so expressing our gratitude with outings like this is really important to us." Kessling Jr. added, "being able to connect with our clients on a personal level like this makes all the difference in the world."
The crowd was treated to a Cincinnati victory as the cyclones shut out the Indy Fuel, 5 to zero. "We received a lot of positive feedback from our clients about this event" said Kessling Jr. "I can say with confidence that the cyclones won over some new fans that night as well!" The Cincinnati-based advisors look forward to hosting more events like this outing in the future.
Thanks for your time, gentlemen!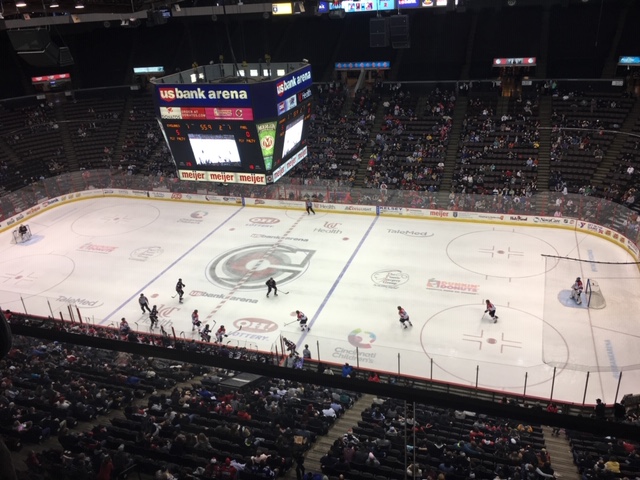 Michael B. Kessling & Noah Henson are registered representatives of and offers securities and investment advisory services through MML Investors Services, LLC. Member SIPC OSJ: 3825 Edwards Road, Suite 210, Cincinnati, OH 45209. 513.579.8555.