Making It Personal with Anthony Nicodemo
Skylight
November 28, 2018
At the core of Anthony Nicodemo's journey to prominent financial planner is a desire to develop lasting bonds and aid those around him through education. We got the chance to sit down with Anthony to learn more about his life, his work in educational programming, and his mouth-watering Sunday dinners. Check it out below: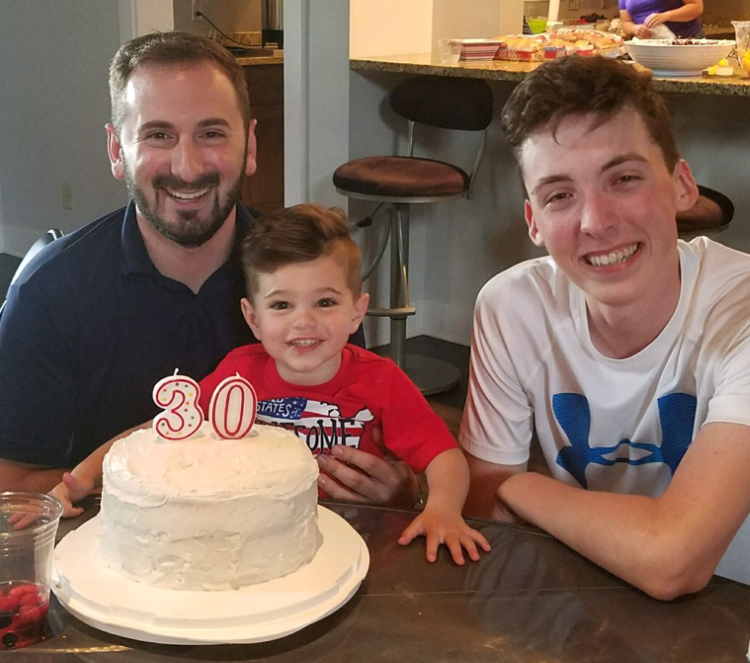 Thanks for taking the time to speak with us Anthony! First off, tell us about your background. What is your story?
My pleasure. Well, I grew up in Canton with a Greek mother and Italian father and spent most of my life in northeast Ohio. In my family, you grew up to become one of two things—a teacher or a business owner. As a child I always thought I would go the teacher route. My father coached high school basketball and taught history, which to me seemed like the best of both worlds: a rewarding career
So how did you end up deciding on becoming a financial planner?
At the end of my sophomore year, I went home for the summer and was caddying at a country club up the road from where I lived. One of my regulars, a man by the name of Dominic Bagnoli, was an extremely successful business owner that I really looked up to. I caddied for Dominic all the time, and one day we were walking down the 14th hole and he looked at me and said, "You know what you should do?" —I thought he was going to tell me to grab a sand wedge. Dominic said, "You should think about financial planning."
It seemed like the perfect mixture of everything I was looking for. The opportunity to help and educate people, developing life-long relationships, playing to my strengths in mathematics and economics—all the pieces were there! Dominic told me I had the right personality and mindset for the job and this gave me a lot of confidence. I went back to school the following semester with a clear goal in mind and graduated on time with a degree in finance.
Were your parents supportive of you breaking family norms?
Absolutely. My parents were extremely supportive and helped me through a lot of big decisions at this point of my life. After graduating and getting my licensing done, I remember there was a week I received fifteen job offers and I didn't know which company to choose. I asked my dad what to do and I'll never forget what he said—he told me, "It's not about the company. What's really important is the relationship." He knew that for a young guy like me diving into a new industry needed to work with people I felt a personal connection with. People who would be willing to help me develop as a financial professional, this really steered me in the right direction.
How did you come across Skylight Financial Group?
I ended up following my dad's advice and working at MetLife because of the connection I made with Mark Zumack, who also now works at Skylight! Mark and I really hit it off, both coming from large families that owned businesses, we shared similar values and work ethics. In the early years of my career he was the best manager I could've asked for, doing everything he could to help cut the learning curve and improve upon my skills.
From there my journey to Skylight just snowballed—after spending many years gaining experience and meeting financial professionals, I ended up with a close network of other financial planners looking to start a new team in the Akron area. As of today, our 4-person team is almost 5 years old and still growing! All of us are grateful to be working with the Skylight team. The resources provided by them have been instrumental in our success.
We have heard your team has accomplished a lot focusing on educational programming, with you being the driving force behind it. Can you tell us a little about that?
The idea itself was fairly simple—we wanted to develop a program our where the primary focus was financial education through public speaking. Having that desire to educate my whole life made this the perfect role for me to take on. So, using partnerships we have built in our community over the years, this program gives us the chance to get in front of local companies and provide educational-based workshops to their employees.
This has been a passion project of mine for many years. When I started in this industry I have saw a large portion of my community struggle with transitional issues. These issues were triggered by a variety of things: retirements, death, disability, or even loss of employment. Being unprepared for any of these events can be nerve-racking for an individual, but these workshops can help offer answers to hard questions and can help give work forces across Ohio a better understanding of their current situations.
So far, I feel that these workshops have been implemented into our community with great success, with lots of positive feedback from both employees and executives. It has been really exciting to see this idea come to life.
How important is education to those looking to make informed financial decisions?
I believe education is absolutely crucial, however, having the knowledge is just the first step of the process. People need to be able to boil down the information that is available, then extract the information that is applicable to them. If you googled "retirement planning" right now, you are going to come up with 300 million hits on the topic. That is way more information than any one person could digest in their lifetime! Taking that step beyond education to identify the relevancy of information and discovering implementation tactics on an individual basis is where our team comes into play. This is where we believe our clients see the value of our relationship with them.
Outside of the office, what are you passionate about?
I currently sit on the board for the Akron-Canton chapter of the Ohio University Alumni Association. Not only has this been a great opportunity to meet fellow bobcats, but we host several philanthropic events throughout the year that support those in need in our communities. I am also very active at my church, Christ the Servant Parish.
Outside of my philanthropic efforts, family is a huge part of my life. The Nicodemo's host a weekly Sunday dinner that is usually attended by 55 of my crazy relatives. It is always a wild night of delicious food and great—often deafening—conversation. Besides that, I love to get away from spreadsheets and computer screens by playing golf or traveling whenever I can.
55 people is a lot of mouths to feed! What's on the menu on a typical Sunday?
We always have 2 or 3 different types of pasta with an assortment of sauces: red sauce, white sauce, pesto, sometimes mixing in a garlic or Bolognese as well. Then there's the homemade meatballs with sausage and pork on the side, a fresh loaf of Italian bread, a big salad, and no shortage of desserts. Of course, since we're Italian, there's also a giant pot of coffee with 3 backup pots! This is one of my favorite traditions, just simple food made from scratch with good company.
You said you like to travel, have any big trips planned for 2019?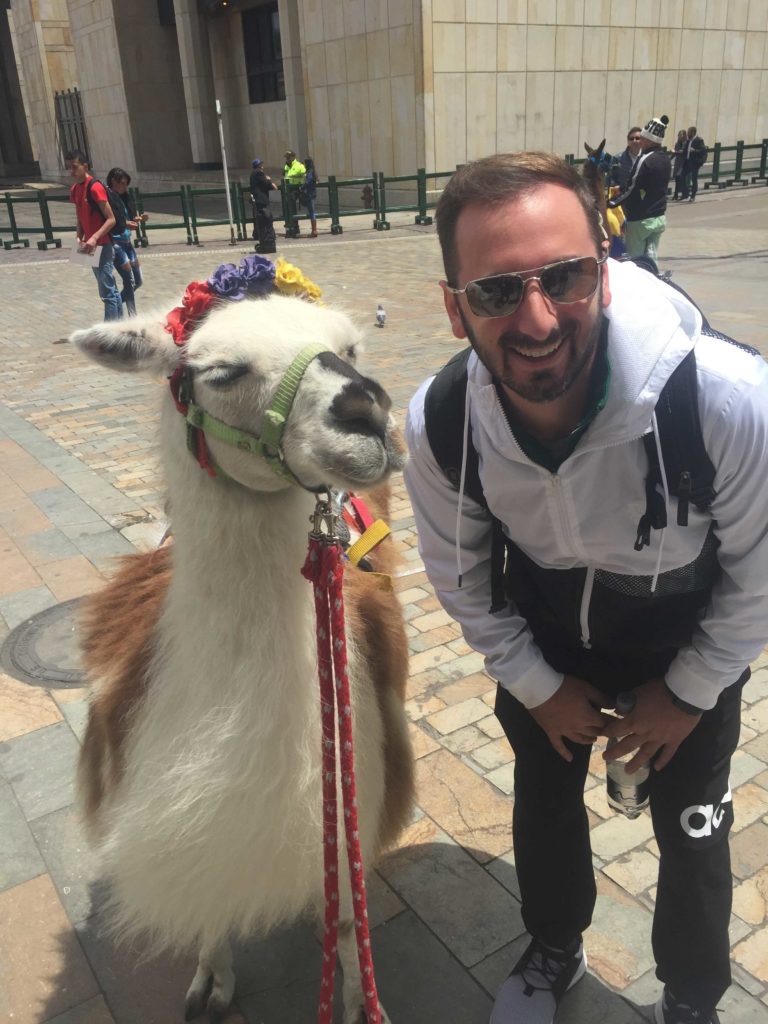 I absolutely love to travel. Earlier this year I got to visit Colombia for the first time and it was a phenomenal experience. There is something magical about going out into the world to see new things and gain perspective. I think it deepens you as a person and makes you appreciate your life with new eyes.
Currently, I am planning a trip to Italy for next year. We have family members that still live there, and we try to get out to see them whenever possible. Personally, I think it is impossible to find quality olive oil and buffalo mozzarella over here in the states, so I cannot WAIT for this trip. I'll probably gain 10 pounds in the first few days!
Any Closing Comments?
I wanted to take a moment to say that my team is beginning to have a lot of success with the educational workshops we are providing, but none of this would have been possible without the infrastructure and support that I have been given at Skylight and beyond. The love of my parents, the guidance of Mark Zumack, and the efforts of people like Matt Dohar have helped me develop into the person I am today. I am very blessed to have these people in my life—any success that comes my way is shared with them.
Thanks again Anthony!
Anthony Nicodemo is a registered representative of and offers securities, investment advisory, and financial planning services through MML Investors Services, LLC. Member SIPC OSJ: 2012 W. 25th Street, Suite 900, Cleveland, OH 44113. 216.621.5680.