Skylight Makes Strides Alongside American Cancer Society
Skylight
November 7, 2019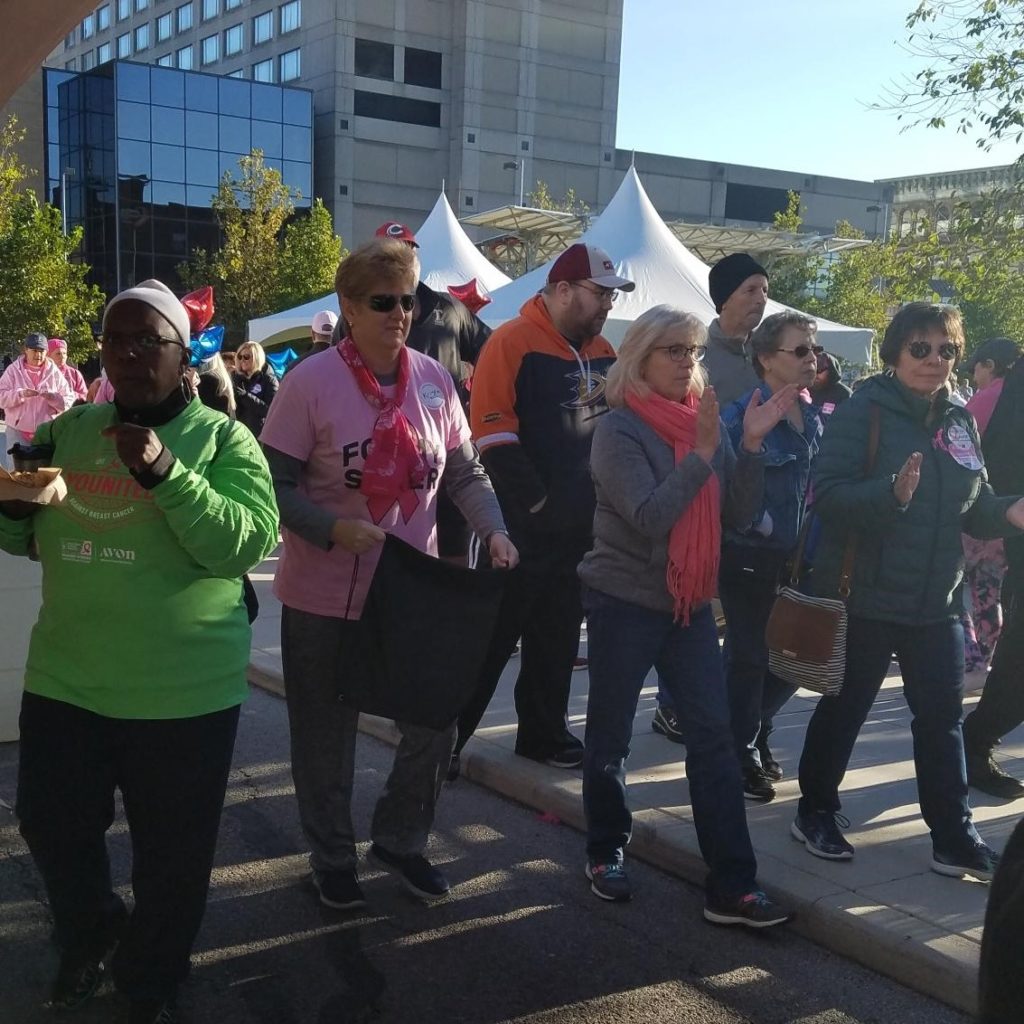 Last week, members of our Toledo office participated in Northwest Ohio's Making Strides Against Breast Cancer walk. The event, hosted by the American Cancer Society, aims to "raise money to fund innovative research, provide free information and support, and to help people reduce their breast cancer risk or find it early when it's most treatable" according to the organization's website.
"Skylight participates in this event every year" said operations coordinator Mary Gensler. "We have been personally affected by this dreaded disease by losing friends and co-workers and watched others battle and survive. When it hits so close to home, you develop a passion to get involved in the efforts against this disease."
Mary had the opportunity to walk alongside Skylight colleague and cancer survivor Sandy Fowler as she celebrated her first anniversary of being cancer free. "I was extremely proud to see so many participants at my first ever Making Strides Against Breast Cancer walk. It was truly inspiring to see hundreds of people with such dedication making a difference in helping advance research for a cure to breast cancer. More people have access to treatment and resources than ever before thanks to organizations like this and for that I am forever grateful."
To further support the American Cancer Society's fundraising efforts, the Skylight Toledo office has held several one-off benefits over the years. "In total, we have come together to raise over $8,000 through different events such as bake sales, donation flags, and all you can eat luncheons—we have even had a 'Whack the Fax' event, letting our office make a donation to take a swing at our old fax machine with a baseball bat! Making these events fun is a great way to encourage participation."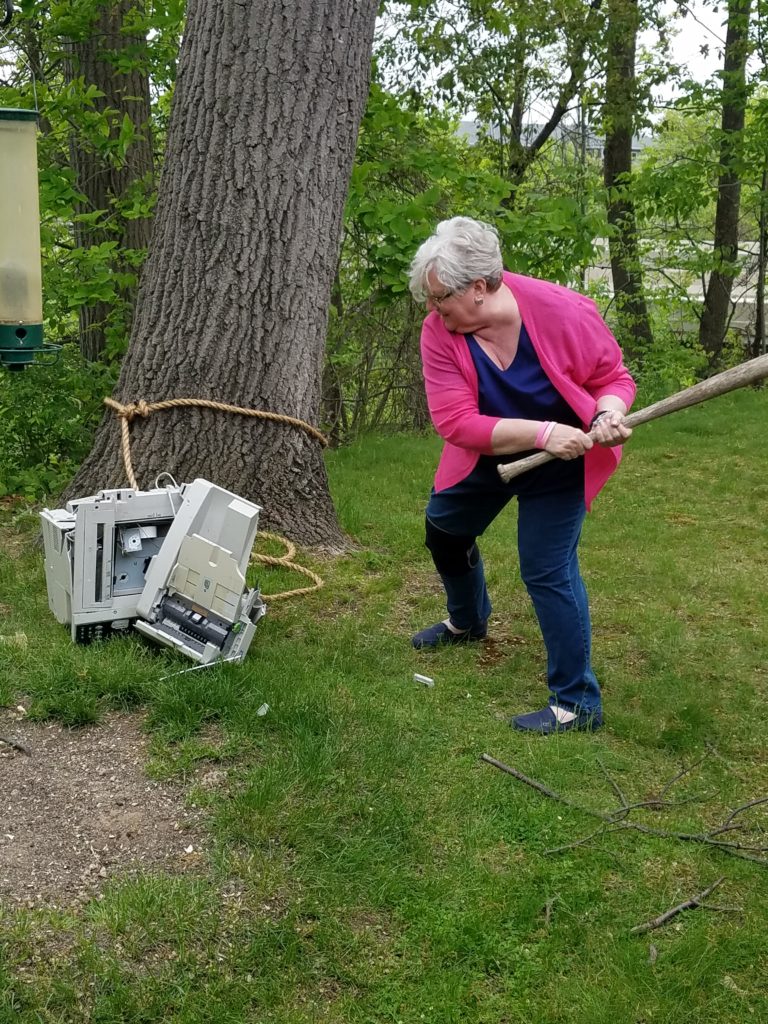 This year's support event was an office-wide silent auction that featured dozens of luxurious items—from gift cards from local business owners to gift baskets to golf and spa packages! The Toledo team ended up raising over $3,000 this year, becoming one of American Cancer Society's top fundraisers of 2019! "It has been a great year for giving back to our community and I cannot thank everyone who participated enough. Looking forward to all of our efforts in 2020," said Mary.
Learn more about the American Cancer Society and Northwest Ohio's Making Strides Cancer Walk here.