The Crucial Impact of Comprehensive Financial Planning
Skylight
October 20, 2021
Skylight Financial Planner Jeff Jarrell has nailed the art of comprehensive financial planning with just about a decade of insight and knowledge in the industry. Over the years, he has genuinely encompassed what it is to be a comprehensive financial planner and has seen firsthand the significant impact it has had on his clients' lives.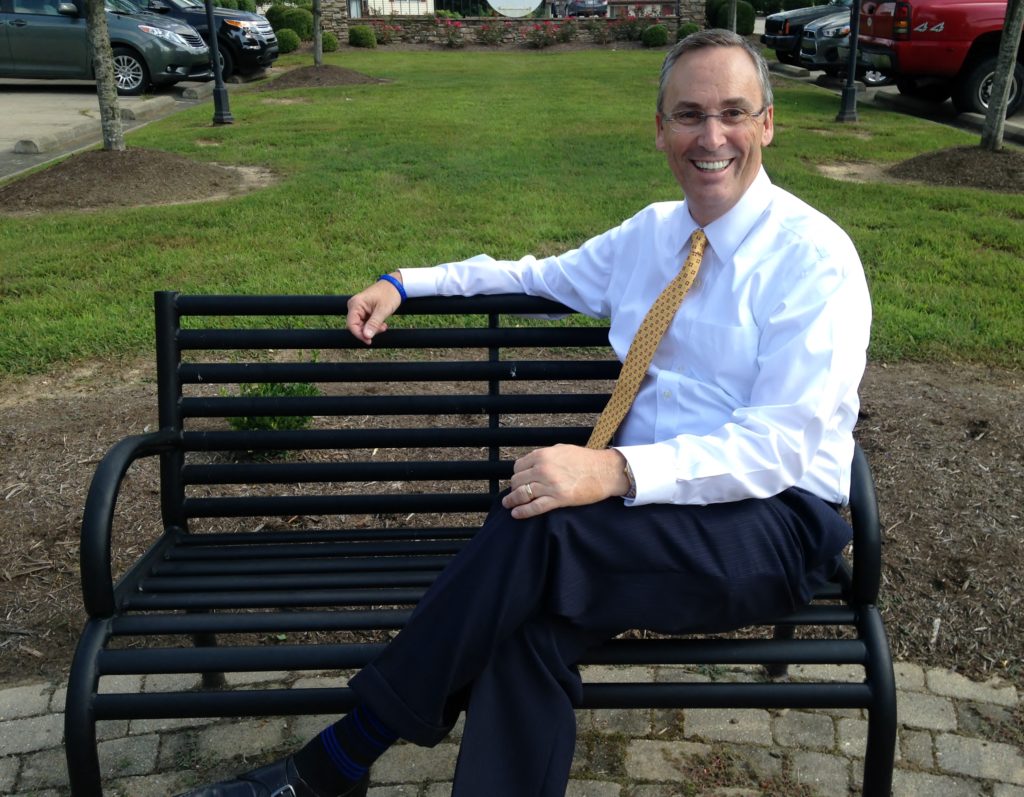 Financial services industry professionals may have different versions of what it means to approach financial planning in a holistic way. As a member on Skylight's team of associates, Jeff understands what it truly takes and explains why it is essential for other financial planners to run a practice holistically, while understanding what 'holistic' or 'comprehensive' really means in terms of financial planning.
It all starts with "getting to know your clients really well and understanding their goals, objectives, and dreams," Jeff said. When meeting with a client, he learns as much information as possible, especially anything that could potentially affect the financial plan they mutually put in place. "My planning has to encompass everything—including job background (meaning benefits, size of the company, options if they were to leave), and much more," Jeff shared. As he continues to learn more about his clients, he tries to keep an eye on the bigger picture as not to follow a predetermined path or limit his clients' financial outlook.
Jeff stays away from shaping all of his clients into the same mold because he understands that each of his clients varies widely from one another. Keeping an open mind and an individualized process for each client is crucial for helping determine where they are, where they want to be, and how they are going to get there, and may lead to more financial opportunities, especially when life does not go as planned. "I look at all of my clients as if they are family members, so I am willing to turn over every stone and figure out every piece of information to make sure their plan is best suited to help meet their goals," Jeff said.
You may be wondering: why doesn't every financial services professional take on a holistic approach? "Holistic planning definitely takes more time and may not give the financial professional direct and immediate value," Jeff said.
Jeff has seen the powerful impact he has had on his clients through his comprehensive approach. There have been many situations that could have had a very different or negative outcome if he did not take the time to learn everything about them. He helps clients plan for the future so they can enjoy the present.
Jeff always aims to think outside of the box and stay creative for each of his clients' situations and needs. "I try to go the extra mile," Jeff said. In the past, he has connected his clients who plan to move with a new CPA, moving company, and even has worked with the mortgage companies. Little acts like these build a tremendous trust between him and his clients.
When life gets tough with the loss of a loved one or an unexpected disaster, Jeff's clients can rely on him. "During tough times, neighbors bring food, priests bring prayers, but I can help bring a sense of confidence with regards to their finances," Jeff shared. He has carefully taken the time to build these strong relationships with his clients, and it shows through their confidence in Jeff's ability to help them.
A story that encompasses his approach starts with a client of his who was diagnosed with terminal cancer and lost his job within a short period of time. These life-altering discoveries had shaken up the client and his family's world, but luckily Jeff knew their financial background and plan, so he was able to provide some stability in their lives. With mistakes made by the former employer regarding the client's life insurance and other financial hiccups, Jeff was there as a resource to the family and made sure they did not have to deal with any external stress. If Jeff had not spent a copious amount of time with his client, the outcome could have been detrimental to the family.
"This is not a game we are playing; these are people's lives," Jeff exclaimed. Comprehensive financial planning has the client's best interest in mind, and can be an essential component of their financial freedom. It involves long-lasting relationships, focusing on the big picture, and asking the right questions. With this mindset, you can provide your clients with the attention they deserve and need.
Thank you for sharing, Jeff! If you or someone you know is interested in speaking with a financial professional that will give you the time and attention you deserve, check out our team here.
Securities and investment advisory services offered through qualified Registered Representative of MML Investors Services, LLC. Member SIPC (www.sipc.org). OSJ:5455 Rings Rd., Suite 125, Dublin, OH 43017. 614.790.9800. CRN202410-1083493