The Skylight Showcase: New Hires of July 2020
Skylight
July 29, 2020
This month, we are introducing the latest addition to the team! Please join us in welcoming Tim Foster.
---
Tim Foster, Financial Professional, Cincinnati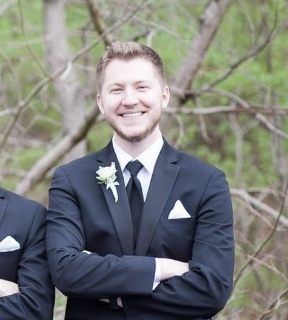 Why did you choose to work at Skylight?
Since high school, I've been interested in combining my skills in analytical data with connecting and building relationships. I started exploring opportunities in the financial services industry just to see what was out there. After talking with my parents, they put me in touch with their financial advisor who happened to work here at Skylight. He talked to me about Skylight's philosophy with building client relationships and the culture within the company—after that conversation, it wasn't a hard choice to come here!
---
What causes or community services do you have a passion for?
I play guitar and sing with my church worship band. I enjoy being able to share that music both with our church congregation and with others in the community when we play at events. I've volunteered at some soup kitchens and am looking to participate more in those events. I've also done some coaching with youth leagues, so I would like to get involved with something like that again as well.
Outside of the office, what do you enjoy doing?
A few hobbies of mine are playing guitar, playing softball, and walking my dog. I have a golden retriever named Penny Lane. I really enjoy taking her to the dog park and interacting with people there. I've been in the same softball league for about 10 years, so it's always fun interacting with all those guys during the spring and summer and catching up on how they've been. As far as guitar goes, I'm a big fan of country music, so I gravitate to those twangy songs to play on my acoustic.
I'm also a big fan of bourbon. I enjoy going to the distilleries in Kentucky and trying new bourbons.
Thanks for sharing!
CRN202112-268985