The Skylight Showcase: New Hires of October 2022
Amie Fox
November 18, 2022
Please join us in welcoming the newest members of the Skylight team: Mari and John. Read more about our new hires below!
---
Mari Dykes, Accounting Specialist, Cleveland
Where are you from? Cleveland. I have lived here my entire life.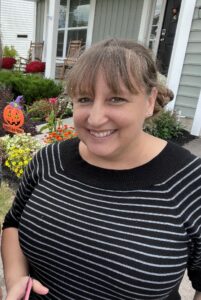 I started out as an east-sider and am now a happy west-sider.
Why did you choose to work at Skylight? I interviewed for the position more out of curiosity than a real change of employment, but after speaking to several individuals from Skylight I just knew this would be a great place to work. Everyone is very friendly, open, and inclusive. I am very happy to join the team.
What causes or community services do you have a passion for? I would like to become more involved with children that are aging out of the foster system.
Outside of the office, what do you enjoy doing? I love trying new restaurants
If you absolutely had to sing karaoke, what song would you pick? My go-to Karaoke song is Ice, Ice Baby by Vanilla Ice. [Editor's Note: Mari got to debut this talent at a recent staff outing and entertained her new colleagues immensely!]
Where is one of your favorite places to travel and why? I love to travel anywhere by cruise ship.
---
John Sexton, Financial Planner, Cleveland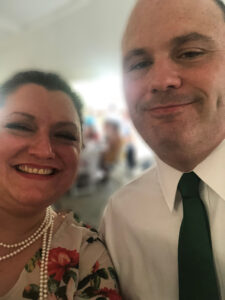 Where are you from? I've lived in Hudson, Ohio off and on since 1977, and it's been a wonderful place to grow up, and also for my wife Kerbi and I to raise our two daughters.
Why did you choose to work at Skylight? I've seen some of the ways other companies work, and I really came to Skylight because of the culture. You can tell in very short order that people love what they do and are doing it for the right reasons.
What causes or community services do you have a passion for? I am an active freemason, so when I'm not actively trying to take over the world, I engage in many fundraisers for scholarships and the yearly gift baskets to the less fortunate in the community.
Which celebrity would you choose to play you in the movie about your life? Either Don Rickles or early 70s 'Gator McCluskey' era Burt Reynolds
If you could only watch one movie for the rest of your life, what would it be? Repo Man (1984) Not only is it one of my favorite movies, but it's easily the most quotable movie I know
If you could have a drink with any person throughout history, who would it be and why? An unsung hero, like the owner of Michaelangelo's art supply store, because I doubt anyone has ever asked him before.
---
Thanks for sharing, everyone, and welcome to Skylight Financial Group!
CRN202511-3334995