The Story of Skylight's Dan Brennan
Skylight
April 3, 2019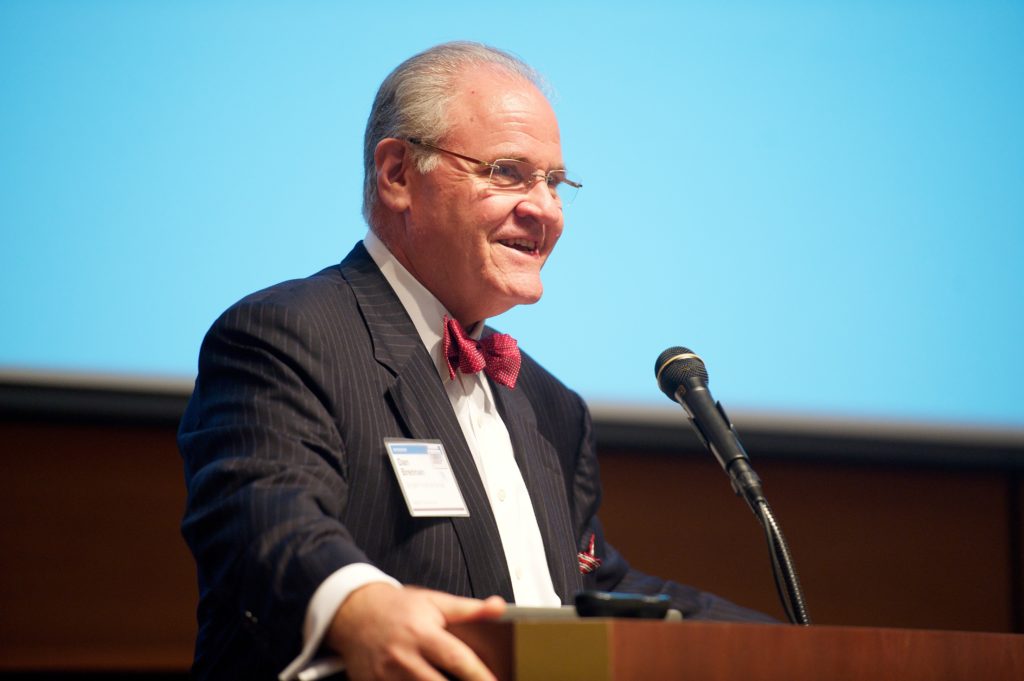 At the beginning of 2019, Skylight Financial Group came together for their annual awards banquet at the InterContinental hotel in Cleveland. In addition to recognizing the firm's top performers, the evening also celebrated one of Skylight's most prominent figures, Mr. Dan Brennan. Retiring from his role as Chief Operating Officer, Dan was surprised with a stirring tribute to his career, then was welcomed to the stage to say a few words. For those who knew him, this exit couldn't have been more on-character: remarks of gratitude, some rousing words on life and persistence, with a few of his signature wisecracks here and there. By the end of his speech, the former COO received a standing ovation fit for a rockstar.
The story of Dan's life as it leads up to this moment is a story of his pursuit of perfection, the impact he had had on Skylight, and the enduring relationships he has built over the years. To do such a story justice, we sat down with Dan and a few of his colleagues to hear more.
Starting off Strong

Dan Brennan comes from an industrious background that has taken him across the country: In the early 70's he worked as a police officer in Northern California. After 7 years of service, Dan would set his sights on the financial services industry in 1979. "I gravitated towards this kind of work because the industry itself is all about protecting people" says Dan. By 1983, Dan was rising through the ranks at New England Life in Boston, Massachusetts. Invigorated by the idea of being his own boss, Dan would relocate to Toledo, Ohio in 1988 to open his own firm, the Brennan Financial Group.
Those who have worked with Dan throughout the years all seem to appreciate the same thing about him: his no non-sense authenticity. "When I was looking to get started in financial services back in 2001, every company I talked to was trying to grab me with flashy promises of success", said Scott Dubin, Skylight's current Director of Investment Operations and former representative at Brennan Financial Group. "I knew I wanted to work for Dan because he did quite the opposite—he promised me nothing. He told me about the hardships that people come up against in this industry but reassured me that if a I develop a plan and stick to it every day, then the success will come. He never made false promises to anyone and that was crucial to my early successes."
Joining the Skylight Team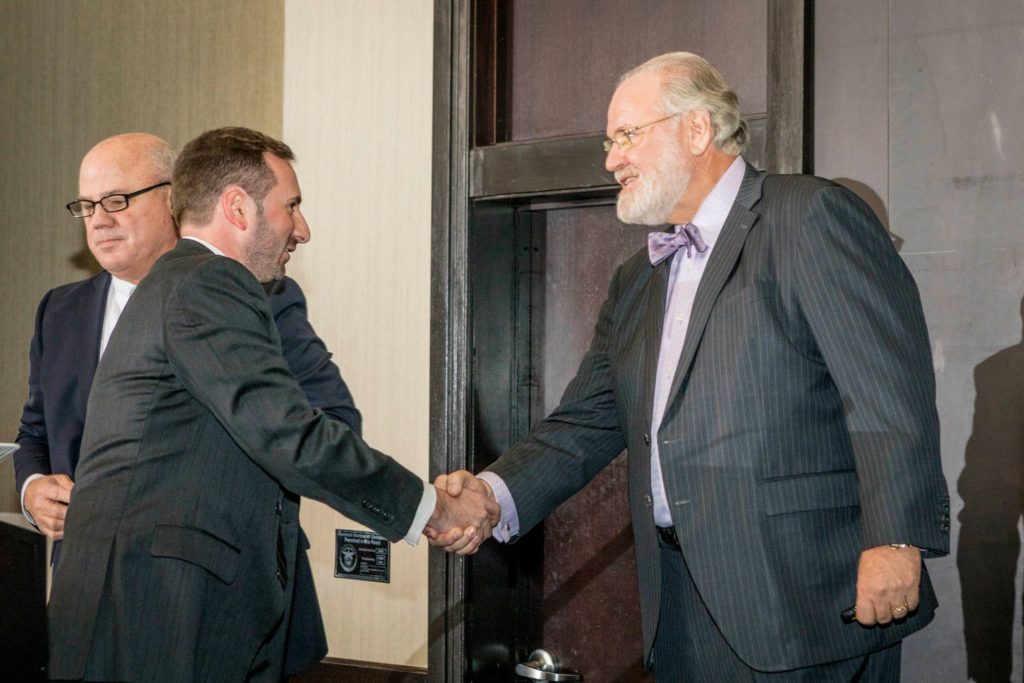 In 1996, Brennan Financial Group would end up relocating to the City of Cleveland and expanding into 6 locations across the state of Ohio. After 20 years of successfully managing the firm, Dan would retire (for the first time) in 2009. By 2010, Dan was approached by Skylight's Managing Partner Paul Fox. Paul wanted Dan to come onto his team to help him. Dan quips that he accepted the role of Chief Marketing Officer, "to have an excuse when my wife asks to me to go clean the garage."
Dan's time at Skylight would lay the groundwork for the firm's ethos. "Paul and I shared a similar philosophy on the industry and how to conduct business, so I knew I could be an asset." The two set out to differentiate themselves from just another financial planning firm, and Dan knew the best way to accomplish this was to focus on people. "Those who see success in this industry are the ones that realize the necessity of putting relationships first." This idea would slowly start to shape Skylight's community focus, its philanthropic foundation, and the dozens of community organizations it now supports across Ohio. "As an organization we wanted to be a true community leader, not an organization that pretended to be one" said Dan. "Some managing partners fail to see this as a vital part of their business, but luckily Paul did."
During Dan's tenure at Skylight and his transition from marketing to operations, he had the opportunity to connect with and mentor a long list of the company's current leaders. "Dan has had a huge impact on my professional career by constantly pushing me for my best", says current Chief Operating Officer Trisha Rutherford. "He never shies away from a tough conversation, but everything he says comes from a place of compassion." Trisha went on to say that Dan "always had a clear vision, high integrity and confidence. Dan constantly took more than his share of the blame and less than his share of the credit. He always took pride in the accomplishments of those he helped along the way."
Trisha's description of Dan would prove to be spot on; when asked what his biggest accomplishments at Skylight were, he replied, "I truly didn't do anything—we gathered up a team of people committed to doing the right thing, and the success of the company is all thanks to them."
A Way with Words

You cannot tell Dan's story without mentioning his beloved—or some would say "infamous"—Dan-isms.
Dan-isms are an eclectic concoction of one-liners, wisecracks, and words of wisdom that Dan carries around every day. Over the years these sayings have developed a cult following, with every one of his colleagues holding onto a favorite or two.
"Back in the day at Brennan Financial Group" Scott Dubin shared, "If Dan saw 2 or 3 reps sitting around chatting, he would jump into the conversation with, 'are you trying to sell him life insurance?' When one of us would say 'No', and Dan would respond 'Well how about you gentlemen go back to your desk and call someone who might be interested in life insurance?' I can't even tell you how many times I heard that one!"
Trisha Rutherford jokes that she "can still hear these sayings in my sleep." Making the top of her list is "STAY IN YOUR LANE!" and her personal favorite, "Just you wait, you'll be busier than a 1-armed paper hanger!"
After an interview with Dan full of similar quips, (when asked what he looks forward to the most about retirement, he jibed "not setting my alarm clock") we asked Dan to share some "ism's" for life that he would give the leaders of tomorrow. Here's what he had to say:
"Park your wisdom at the door. Emulate the successful people around you. Know-it-all's don't make it far, so listen and be open if you want to learn and grow."
"Remember that you are the one in control. Own your failures the same way you own your successes."
"Develop strong emotional stamina. No matter what industry you work in there will be bad days that make you want to throw in the towel, but you must stick with it to see the good days."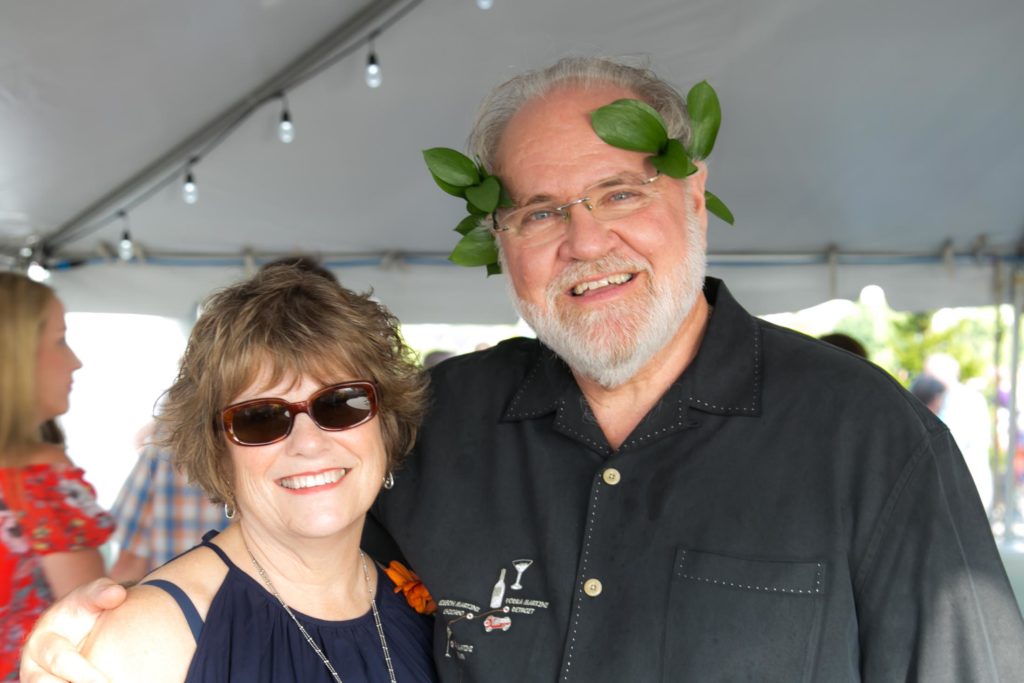 From his first day at Skylight to his last day as COO, Dan has been there for every member of the Skylight family. He has supported us in times of need, encouraged us to overcome adversity, and brighten even our worst days with his unique humor. So, on behalf of everyone here at Skylight Financial Group, we would like to say: Thank you, Dan.