Working Together
Collaboration
---
Our greatest asset is each other. At Skylight, we work together, celebrate together, and serve our clients together.
Giving Back
Community
---
It's more than where we live, it's the people and organizations we are proud to serve across the state of Ohio and beyond.
Authentic Relationships
Connection
---
We make genuine connections with each and every client, building relationships that last a lifetime - not a fiscal quarter.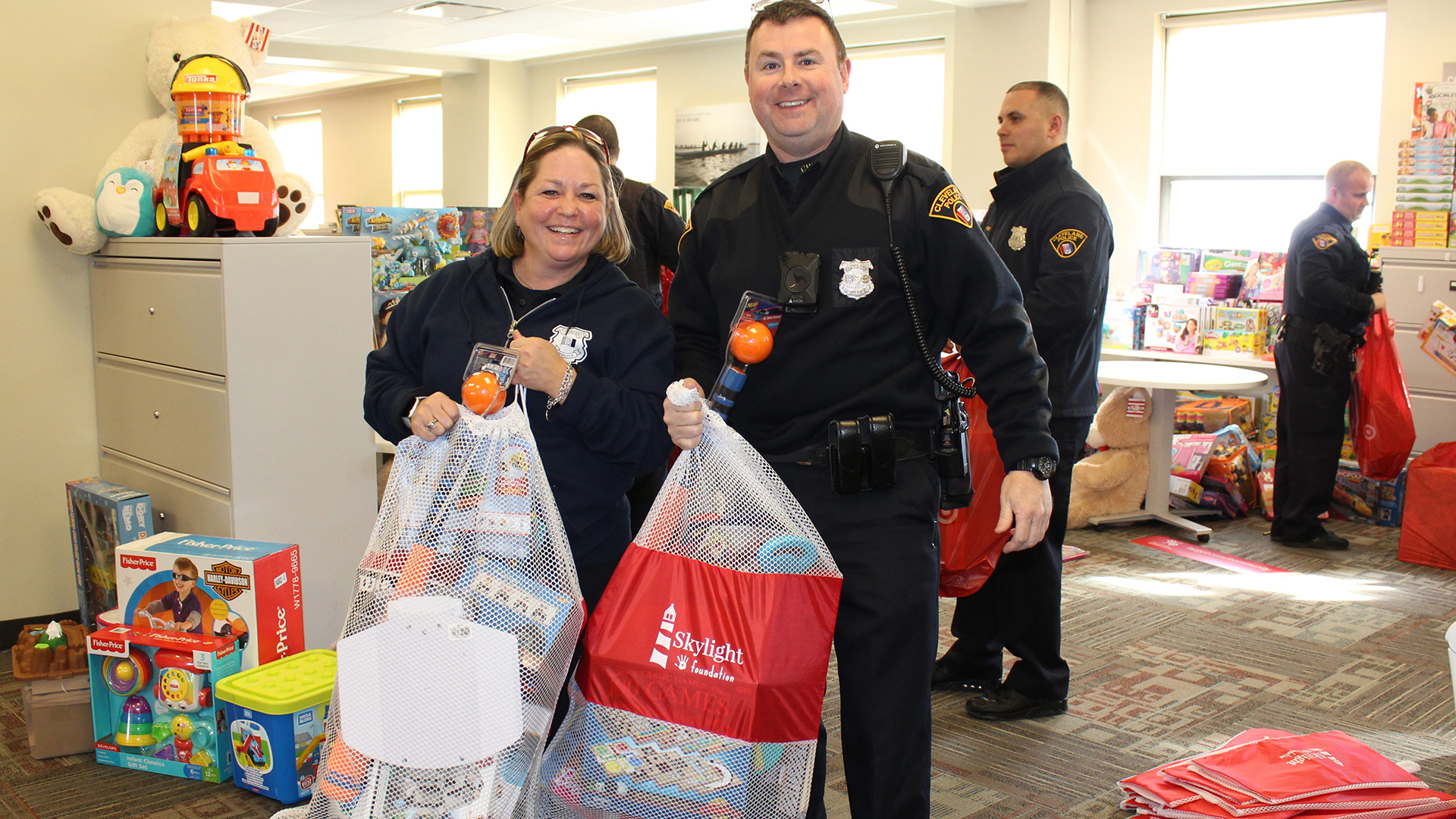 Philanthropy
The Skylight Foundation
---
The Skylight Foundation is the philanthropic arm of our organization that formed in 2009 and was fomerly known as the Michael Carter Foundation. In its five years of existence, the Michael Carter Foundation supported many non-profit organizations within the special needs community.
The scope of the Skylight Foundation has since then been extended to support a much broader range of non-profit and charitable organizations. The mission of the organization is to enhance the lives of individuals and families by assisting organizations that focus on education, social issues consistent with Skylight's values, and support traditionally underserved communities.
"The Skylight Foundation hosts an annual toy drive and collects a staggering number of toys for children. The generosity of these people is absolutely inspirational!"
- Capt. Keith Sulzer, Cleveland Police Foundation
Sign up for our newsletter to get updates on all of Skylight's community happenings!
Blog
The Skylight Showcase: New Hires of July and August 2023
At Skylight, our culture isn't just what we say, it's what we stand for and what makes us who we are. We know that our greatest asset is each other. We work together, celebrate together, serve our clients together – and we welcome together. In July and August, we were excited to welcome Ray Fisher,…
Blog
The Skylight Showcase: New Hires of June 2023
At Skylight, our culture isn't just what we say, it's what we stand for and what makes us who we are. We know that our greatest asset is each other. We work together, celebrate together, serve our clients together – and we welcome together. In June, we were excited to welcome Nate Eberly, Ron Maxwell,…
Blog
The Skylight Showcase: New Hires of May 2023
At Skylight, our culture isn't just what we say, it's what we stand for and what makes us who we are. We know that our greatest asset is each other. We work together, celebrate together, serve our clients together – and we welcome together. In May, we were excited to welcome Tanisha, Steve, and Dallas…