Skylight's Not-So-Silent Auction Helps Raise Breast Cancer Awareness
Skylight
October 16, 2020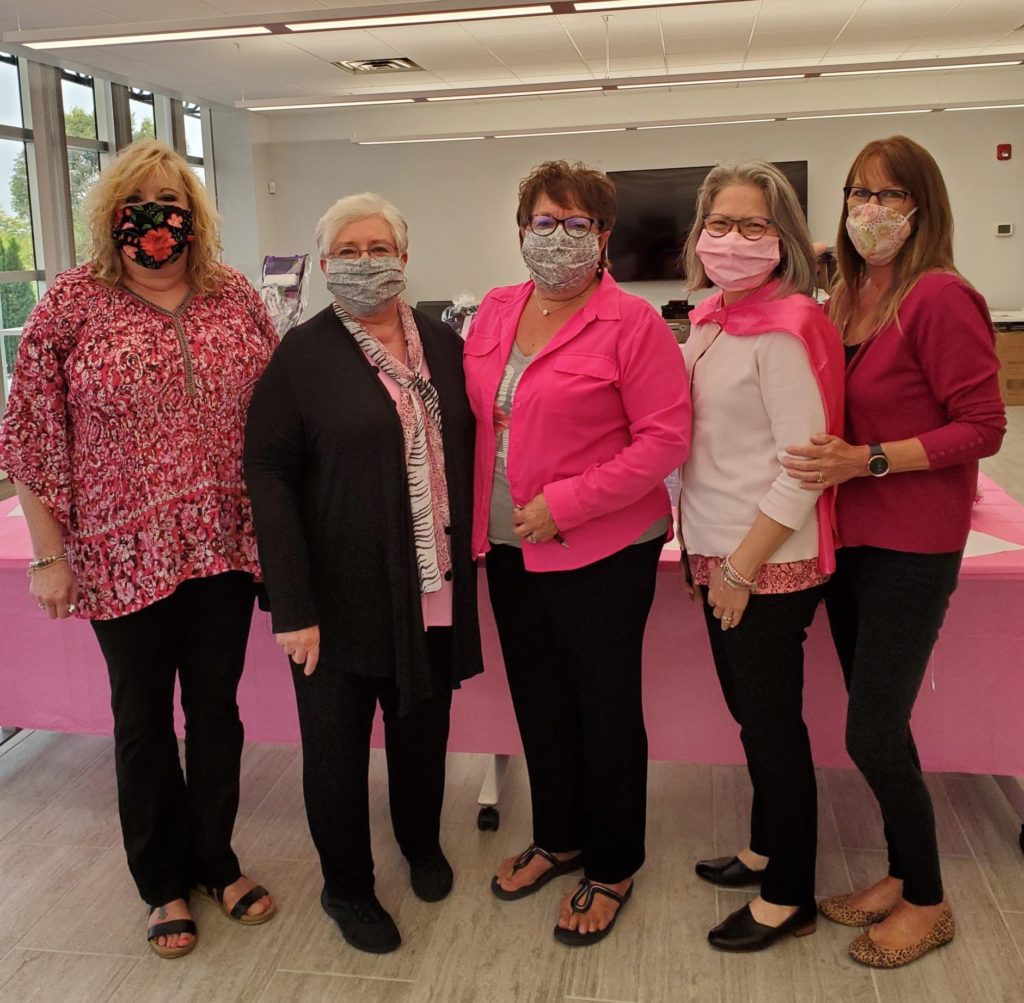 Members of our Toledo office continue to raise donations for a cause near and dear to their hearts, the Making Strides Against Breast Cancer fundraiser. In the past, the main event for Making Strides each year has been a 3 to 5-mile community walk where participants from all over Northwest Ohio come together to support the cause, but this year it will be virtual. Although the walk is a huge event for the organization, each team can also create their own events in order to raise money.
Skylight has been participating in Making Strides for five years, Toledo Operations Coordinator, Mary Gensler said. "Over the years we have done different events such as dress-down days, bake sales, chili cookoffs, and soup lunches." These fundraisers help provide resources such as free rides to treatment, free housing near treatment, and a 24/7 cancer helpline. It not only supports cancer patients, but survivors and caregivers as well.
Although this year the main event will be virtual, that did not stop the team from raising $1,545 during their most successful annual event, a silent auction. The Buganski, Gallagher, & Erickson Team was extremely generous and matched the first $1,000, bringing silent auction total to $2,545, the highest amount of money ever raised from this fundraiser alone! This and the other events and donations this year has brought the total amount raised to $3,545. Mary put it best, saying that "just because of COVID, we didn't stop." The auction included gift cards and baskets, memberships to the Toledo Zoo, and much more with the help of local businesses. Even though local businesses took a hit this year, they were still able to provide amazing donations.
This year's silent auction made such an impact on the community through donations and raising awareness that 13 ABC News featured them on October 5th in a 5:30 pm segment. Mary and Operations Assistant, Deb Horvath, were interviewed to share Skylight's experience with breast cancer and explain why they are so passionate about raising money and bringing awareness to this terrible disease. They both agree that "we have very generous people in the office," and they would not be able to have such a positive effect without them.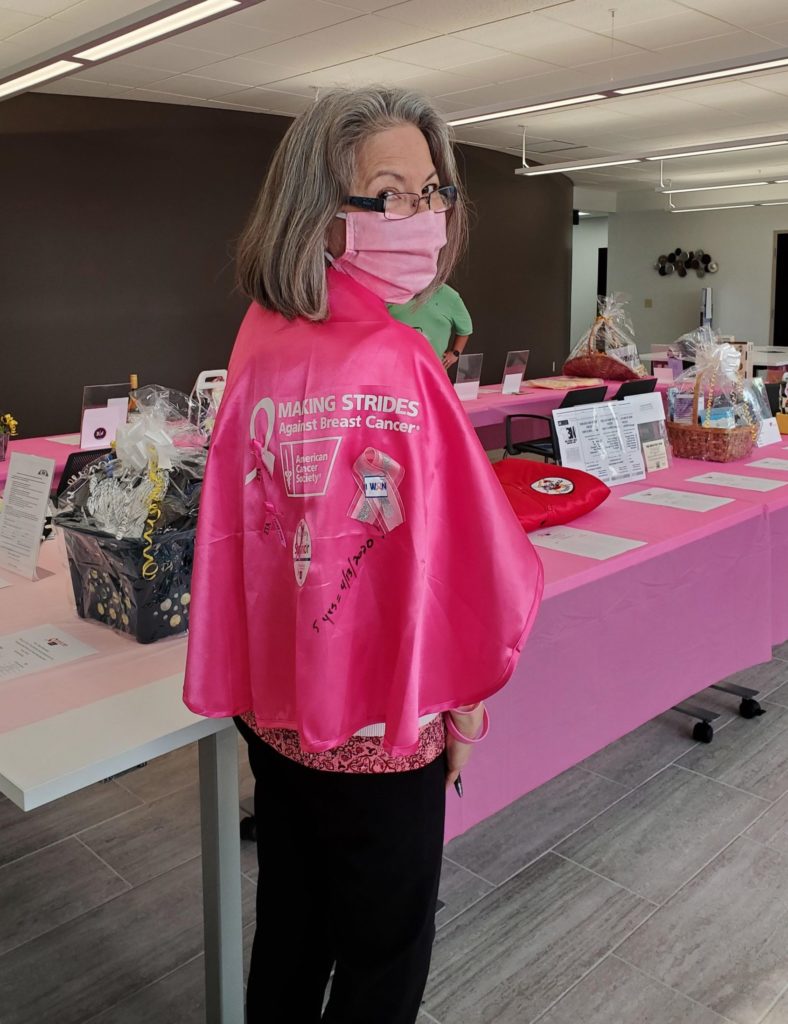 Candace Gildea, Client Services Associate at Skylight and breast cancer survivor, said that without the awareness that Skylight raises at work she would not have been able to catch her cancer on a mammogram during the early stages. During her treatment and recovery, the office pitched in every day of the week and brought meals to her home. "It's a good feeling to be able to have that support, especially when you are going through something so emotionally and physically daunting," Candace shared. Now Candace proudly wears her pink breast cancer cape, as she has been 5 years cancer free!
The office has participated in this fundraiser for many years and hopes to continue for many more. They have immensely impacted the lives of colleagues and others throughout the community including clients, family members, and more! Mary says they stay motivated because "if we could help one person not go through what we have watched… then it is worth it."
Learn more about the American Cancer Society and Making Strides of Northwest Ohio here.
CRN202210-273129