The Logan Family Foundation Gives New Opportunities Throughout Ohio
Skylight
December 29, 2020
Skylight is fortunate to be made up of so many generous people who genuinely love to pay it forward to the communities that have helped shape them, one of them being Skylight Firm Ambassador Jeff Logan. We sat down with him to learn more about the story of his philanthropic organization, The Logan Family Foundation, and its most recent collaboration with Adaptive Sports Connection.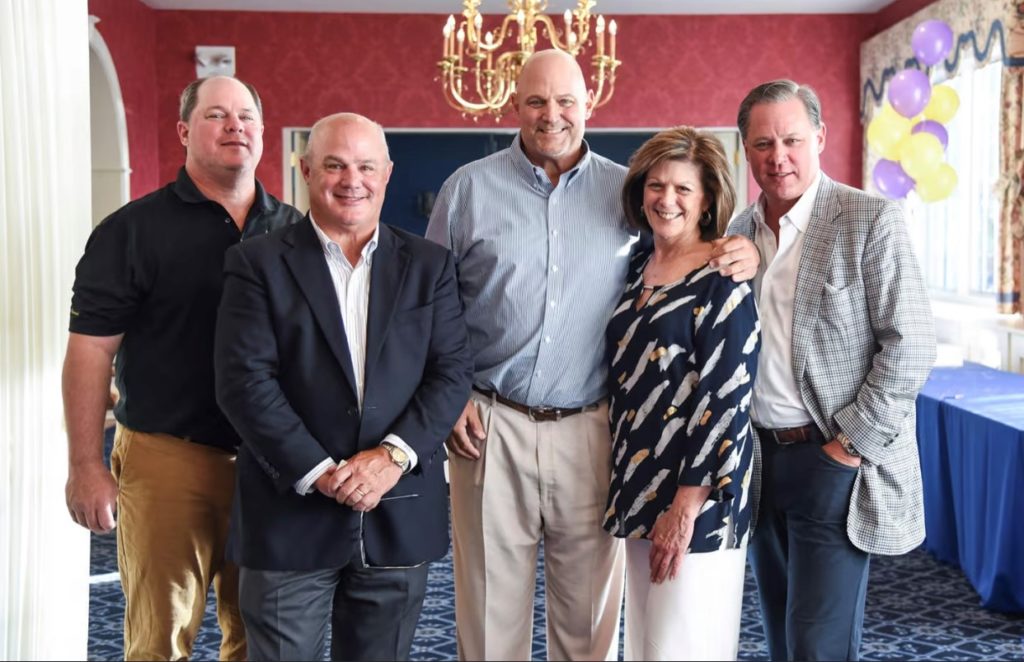 Growing up in Stark County, OH, the Logan household was full of five energetic kids passionate about sports. Their parents, Dick and Gloria, were the biggest drivers in their desire to give back to the community. "It is not that we grew up wealthy, but we grew up in a very loving home that was deeply involved with athletics and being of service to others," said Jeff.
Because of their family's involvement in athletics, they were constantly asked to support events raising money for various organizations. They never really knew where exactly the money would be going to solve a specific issue, but we knew it was important to help any way that they could. Stark County and the North Canton area puts a major emphasis on supporting children and families in need, so this too shaped how they gave back to the community.
The family continued their athleticism as they grew older. Jeff became an Ohio State and NFL football player, and two of his siblings went on to play football at Kent State University and brother Jud became a 4-time U.S Olympic hammer thrower. With these achievements they found they had a voice to help others in the community, and the Logan kids knew they wanted to continue their parents' philanthropic values in a more meaningful way. So, the Logan Family Foundation was created.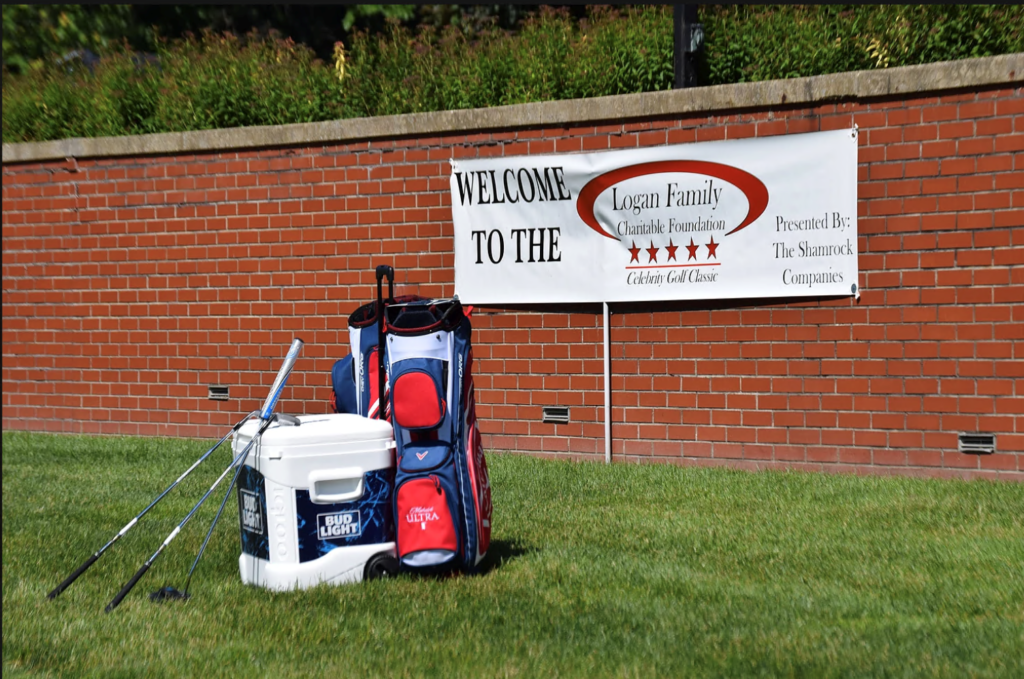 The foundation started in 2004 with a board made up of the five Logan siblings, and through the years they have donated well over $600,000 to a lengthy list of organizations in Northeast Ohio, Ashland County and Central Ohio – each being areas where the Logan siblings live and work every day. Each year the board members come together to present different charities that emphasize families and children and how their foundation can make a direct impact. "We are trying to find ways to create an immediate impact with the money we invest into charities," said Jeff. What he means by this is that they will go to an organization and ask what they specifically need funded versus a general fund's donation. Our donors expect us to find those immediate impact areas and they have succeeded with that mission.
Each year they host events, including a live and silent auction. Their signature event is the 'Celebrity Golf Classic' where they have well-recognized coaches and former athletes from a variety of different sports spend the day with donors. They also have an honorary chair come speak. In years' past they have had influential people like Former OSU Football Coaches Urban Meyer, Earle Bruce, Jim Tressel and two-time Heisman Award winner Archie Griffin to name a few.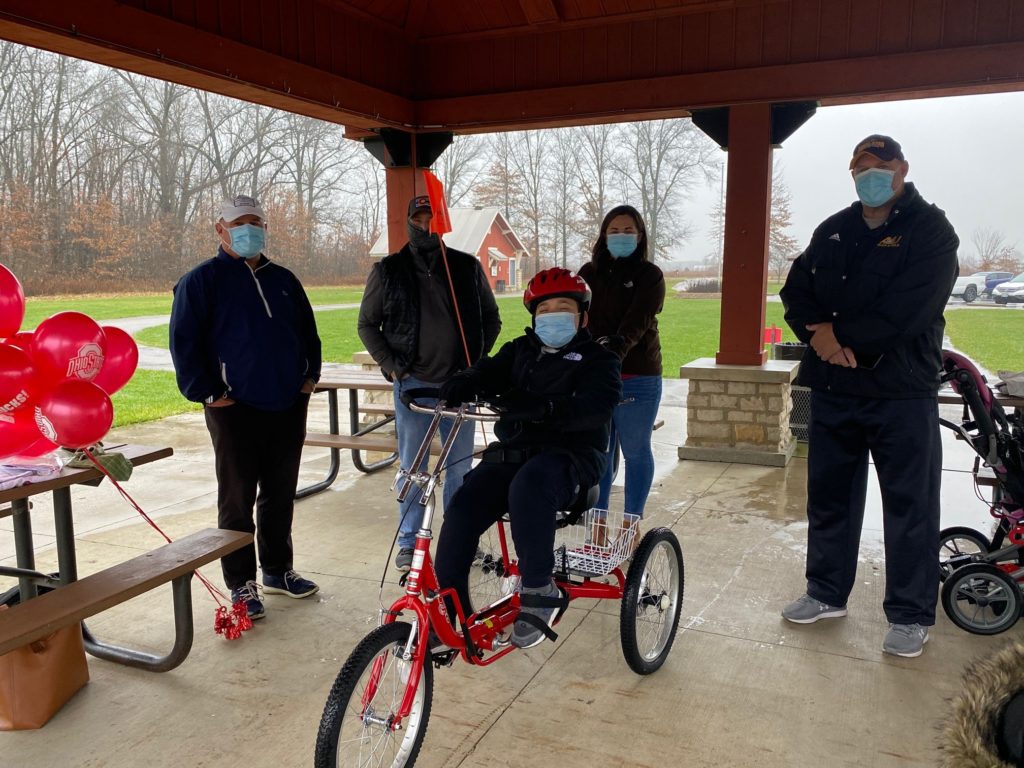 This year due to COVID-19 they were not able to host the event, but to their delightful surprise people continued to be extremely generous and donated without attending the golf event.
The most recent organization they worked with the Columbus chapter of Adaptive Sports Connection. "We were blown away by what Adaptive Sports was and we knew we had to figure out how to fund some of their needs," Jeff and his wife, Dena, said. Adaptive Sports aligns so closely with the Logan Foundation values as they create equipment and experiences for disabled people who want to participate in athletic activities. They have provided people with customized equipment for boating, kayaking, skiing, and much more. The focus is on wounded warriors, children and adults with disabilities by providing sports and recreational opportunities.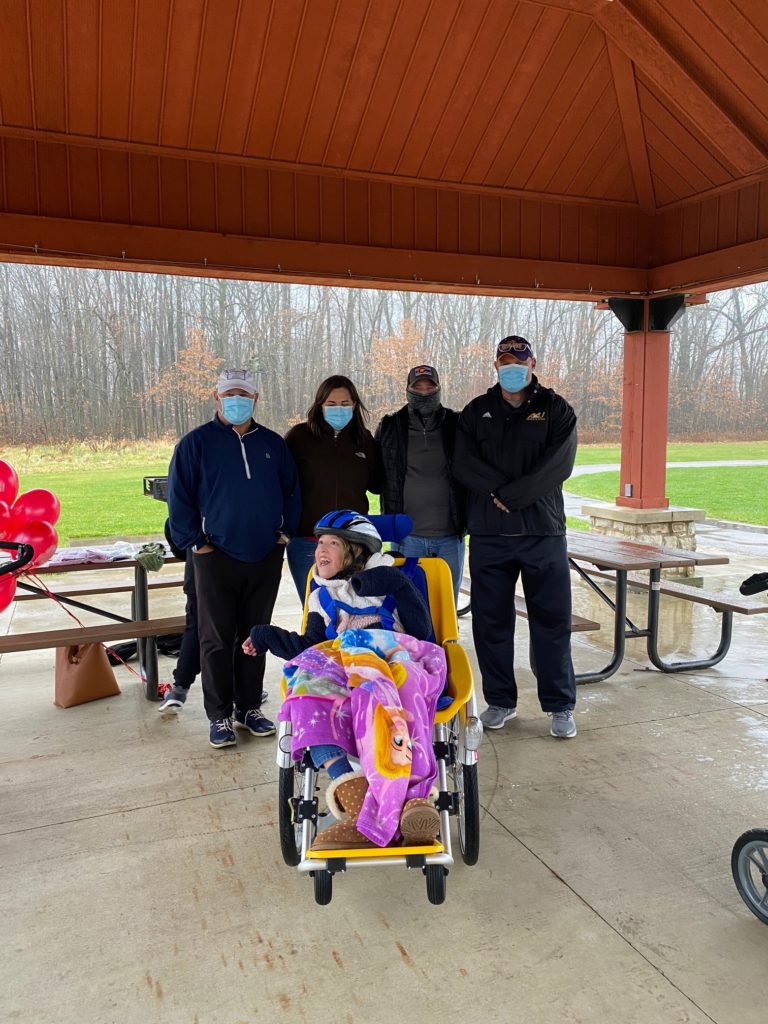 When Jeff spoke with Adaptive Sports about two years ago, he found their "Bikes to Go" program that customizes bikes and trikes to a specific child's needs based on their disability. Jeff knew of a family in Ashland that had been part of the athletics training staff at Ashland University that had twins born with cerebral palsy. The Logan Foundation was able to cover the cost of making these customized bikes. This family will now be active in a way they never thought could be possible. The Logan Family Foundation loved working with Adaptive Sports and plans on a continued relationship with them to fund needs. It took nearly 6 months to measure, fit and build these bikes but when they delivered these to the family the smiles on the kids and parents was priceless.
The Logan Family Foundation continues to provide families all around Ohio with life changing opportunities. "We are hoping that the next generation of Logans will take this to the next level," said Jeff.
Thank you, Jeff, for sharing! Learn more about the Logan Family Foundation here.
CRN202212-276226