Virtual Mixology – Bridging the Gap of Togetherness During a Pandemic
Emma Fox
May 4, 2021
The COVID-19 pandemic has changed most aspects of life as we know it. We currently still can't be around people like we used to, can't travel like we would like to, and can't participate in fun activities like concerts, shows and parties as they have all been canceled or postponed.
Seminars, networking, and client appreciation events can be crucial for a financial professional looking to continually grow and expand their practice. What happens when these gatherings can no longer take place? We sat down with Partner and Financial Planner Jonathan Goldston and his Client Relations and Operations Manager Michelle Arch to see how they were continuing to engage with their client base throughout the pandemic.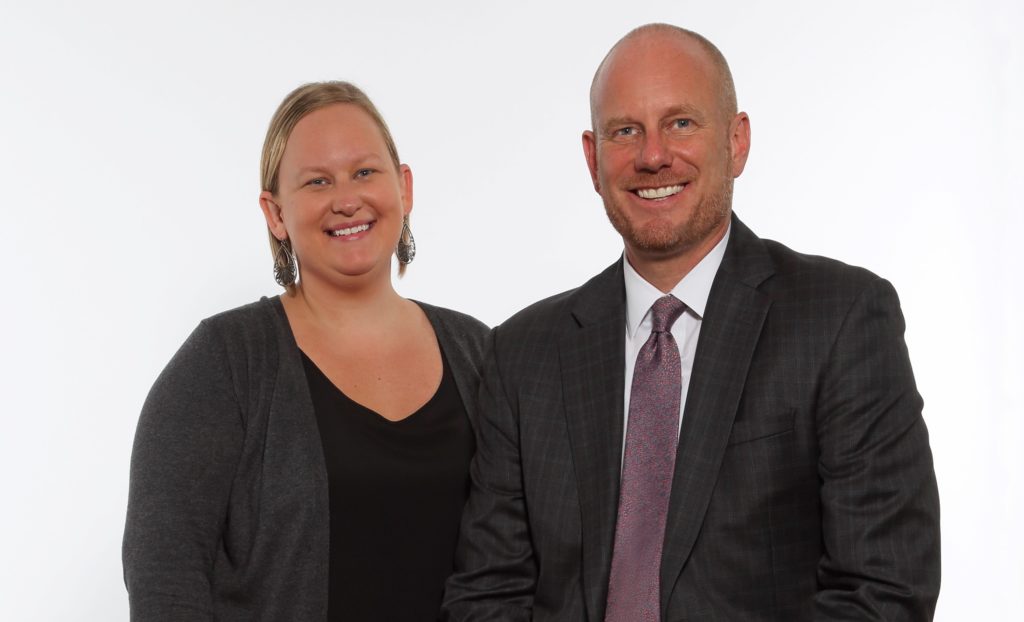 "The first thing we did was an online pizza party with a group of clients. We took everybody's orders from whatever pizzeria they wanted to go to, and they picked it up or we had it delivered. At six o'clock we all got on Zoom together and had pizza, hung out, and talked. It was fun!" said Jonathan. After receiving positive feedback from clients who attended the pizza party, the duo started thinking: "What's the next thing we can do that might be fun?"
Having had such success using Zoom, the idea of a virtual happy hour was brought up. After consulting with local event planners, Ursula Allison and Julio Molina of Penthouse Events CLE, it was decided that a virtual mixology event would be the winning proposal.
Packages with all the ingredients for multiple cocktails, including spices, syrups, mixers, spirits and even the glassware were then sent out to the first group of clients. "We've done three smaller mixology events, and then we did a huge one for St. Paddy's Day," said Michelle.
Skylight's annual St. Patrick's Day party, which had to be cancelled in 2020 and 2021, has historically been big hit among many associates and clients alike. Jonathan has always extended the invite to a long list of clients who had come to look forward to the event each year, so he and Michelle decided that the holiday celebrations should still go on this March, one way or another. "We couldn't have a big St. Pat's party, and because everyone knew about it and wanted to go to it, so we brought it to them," said Jonathan. "Literally all they've got to do is open the package up and go, but one of the things we also did was to included suggestions for food pairings with the different drinks. We felt it important to get some appetizers together that paired well with the different cocktails that we were presenting. The thought was to make it an overall more complete presentation."
Another benefit that the virtual mixology events brought to light is that both Jonathan and Michelle got to enjoy the events themselves as guests. "These events require more upfront thinking and preparation because once you're on the call, they pretty much run themselves. Ursula and Julio from Penthouse Events CLE are doing their thing and we're able to mingle with everybody throughout its entirety," Michelle explained. While the two are able to relax and enjoy the event; Ursula, Julio and their team show the participants how to mix the cocktails included in the package.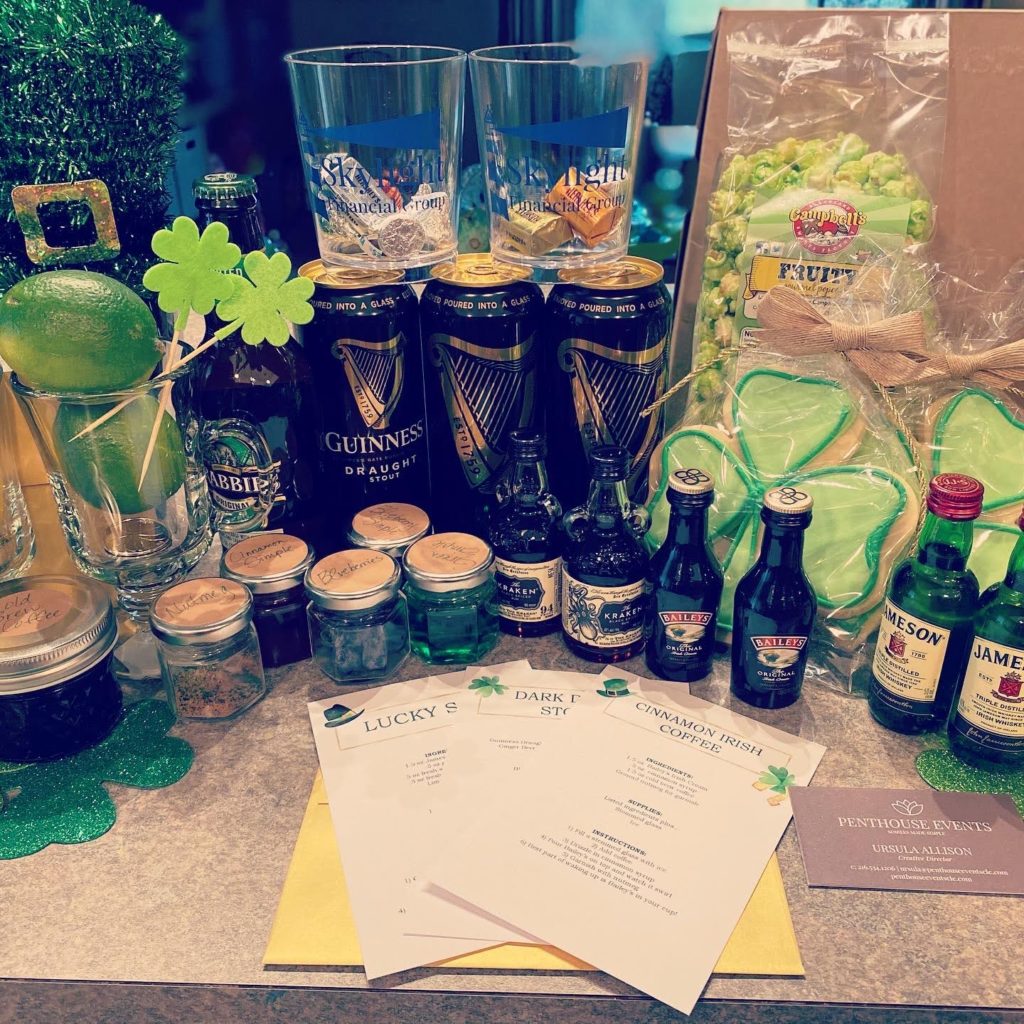 The incredible amount of positive feedback proved that the event was a hit. "It was more than anybody expected. People didn't know what to expect, and they're emailing, 'It's like Christmas morning! I've already posted pictures on Instagram and shared with my friends!' and that's the kind of feedback you want. If you're going to do something like this, you have to give it that wow factor!" said Michelle.
Through the ups and downs of the past year, a silver lining has been found. Not only do Jonathan and Michelle get to connect with the clients they usually would, but due to the events' virtual nature, they're also able to catch up with out-of-state clients they usually don't get to entertain. "I don't know if we're going to stop doing virtual events because we have clients in fifteen or sixteen states now, and this is an innovative way to get all of those people engaged in events where they can't attend in person," Jonathan explained. "I can tell you with 99.9% certainty that as we build our 2022 marketing campaign, hopefully a part of it will be in-person, but I can also say that part of it will still be virtual because these things work!"
While it may be some time before we're able to resume life as normal, Jonathan and Michelle have proved that just because we can't be together face-to-face doesn't mean we can't be together at all!
CRN202304-282398