Meet Skylight's Bronze, Silver, and Gold Associates of 2018
Skylight
January 24, 2019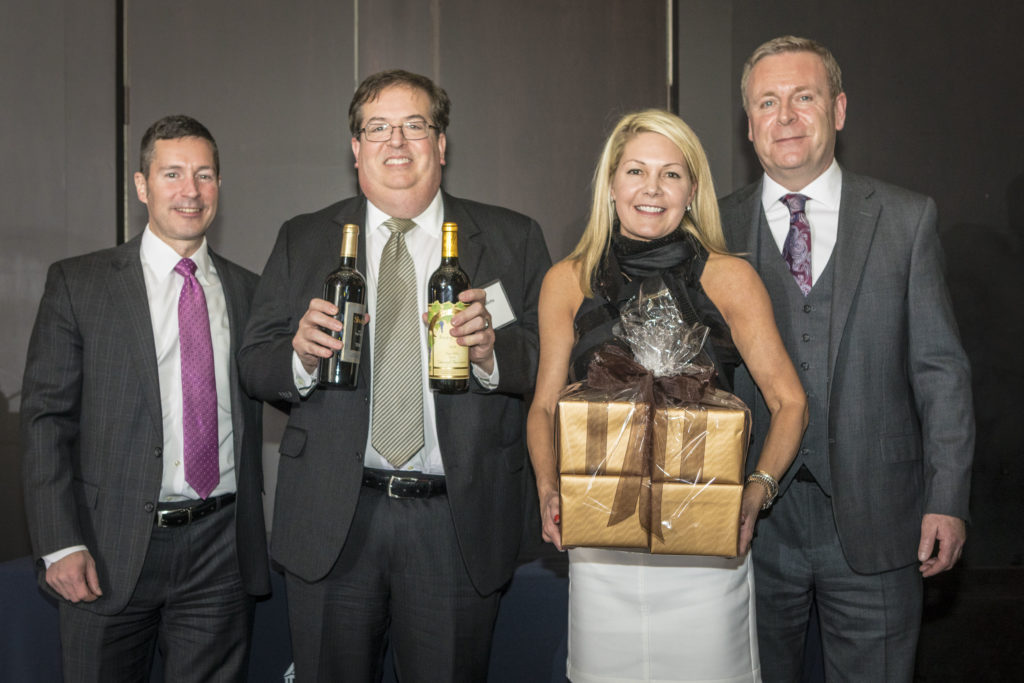 At the center of Skylight's annual awards banquet are the Bronze, Silver, and Gold Associates of the Year awards. These awards recognize the outstanding achievements of our top financial planners. With a focus on production, collaboration, and a commitment to community these associates have gone above and beyond to grow their practices into something to be proud of. We are honored to call these fine individuals our colleagues. Check out the winners and their statements below:
BRONZE ASSOCIATES OF THE YEAR
The first recipient of this award is Chris Reinke, a Financial Planner out of Hilliard, Ohio. Chris has more than a decade of experience in this industry and is known for his professionalism, integrity, and commitment to others. He was a top performer across multiple categories, leading the firm in both disability income insurance production and number of life insurance policies.
In a statement Chris said, "I am very grateful to be honored this year, it is truly a privilege to be part of Ohio's leading financial planning firm. I cannot thank Paul Fox and Mike Connole enough for their leadership and dedication throughout the year. I would also like to thank my staff and clients—without them, none of this would have been possible."
The second recipient of this award was Dublin's Rod Skaf. With more than 20 years of experience in the industry, Rod has always been driven by a desire to connect with people. Because of this drive, Rod is highly regarded by his friends and colleagues and continues to be a vital asset to the Skylight team.
"I am appreciative of the recognition and grateful to work with the people of Skylight Financial Group" said Rod. "It has been an honor to serve my clients and community through another great year. My career has been a constant pursuit of excellence and this award will continue to motivate me to become Skylight's top performer in 2019."
SILVER ASSOCIATES OF THE YEAR
Cleveland's Dan Lauletta is one of two individuals to receive the Silver Associate of the Year award. Dan is known for his consistent production and zealous work ethic. In 2018 alone, Dan lead the firm in life production and financial planning fees delivered. He empowers those around him to reach their fullest potential and has been instrumental in the success of the firm.
On receiving the award, Dan had this to say: "What a great honor. It is always nice to be recognized for all the hard work that goes on throughout the year. Of course, everyone knows that nothing is accomplished on your own. I want to take this opportunity to thank my associates, Brent Affolter and Jeb Stephen, and our team Tina Ramnytz and Callie Szabo. Without their help I never would have reached this stage. Also, a big thank you to Paul Fox, Mike Connole, and Dan Brennan for their help and encouragement throughout the year. I am so proud to be an associate with a firm like Skylight Financial Group that concentrates so much on helping others."
Also receiving this award was Toledo Managing Director Michael Buganski. Michael is known by his peers as a strong leader, a team player, and a mentor you can always rely on. Outside of his practice, Michael spends his time supporting organizations like the Leukemia & Lymphoma Society, the American Heart Association, and the Toledo Zoo. His dedication to the firm is unrivaled and Skylight is honored to have him on the team.
"What an honor it is to win the Silver Associate of the Year award!" said Buganski. "There are so many incredible and talented advisors in the Skylight family so this really means a lot to me. First off, I would like to thank my team. Tom, Jenny Cyd, Candace—this award goes to you too! Thanks for all you do to put our clients first! I would also like to thank Mike, Paul, and Dan giving me the resources I need to grow to my fullest potential. The tools I receive from you guys allow me to build stronger relationships with my existing and new clients, and I hope other advisors seek out these opportunities to grow their business."
GOLD ASSOCIATE OF THE YEAR
The Gold Associate of the Year award recognizes Skylight's top performer based on their outstanding growth in productions, overall business operation, unparalleled dedication to the firm and a commitment to professional and personal growth. This year, Cleveland-based Financial Advisor Tom Gallagher was honored with this prestigious award. Tom's performance continues to shatter expectations, leading the firm in equity business and total FYC. He has a long track record of experience—working closely with the Greater Cleveland Dental Society and receiving lifetime membership to the New England Financial Leaders Association, as well as the Million Dollar Round Table.
"I was incredibly humbled by this award—especially considering all of the talent in the room that evening." Tom said in a statement. "Although it has my name on it, I share this award with my team: Joe Rea, April Evans, Mark Zumack, and Deb White.  I could not have achieved this level of success without their efforts and daily contributions. I also would like to thank those at Skylight Financial Group who continue to support us. Wishing everyone a healthy and prosperous 2019!"
Congratulations everyone! Thanks again for sharing.
Read more about our 2018 Awards Banquet here.