Skylight Financial Group's Coop's Corner Video Series Addresses Common Financial Services Industry Pains Head-On
Skylight
June 17, 2021
Skylight Financial Group proudly launched Coop's Corner, a monthly video series focused on addressing key topics and challenges of the financial services industry, in February 2021. Each month, these episodes feature enlightening conversations with Skylight Associate Managing Partner Charles Cooper to address common industry pains head-on, and talk about the crucial systems Skylight has in place not just to differentiate itself in a crowded marketplace, but also to empower the professionals who make up the firm to differentiate themselves and provide a first-class client experience that simply can't be replicated elsewhere.
Four episodes have launched to date, with plans for six more to be released throughout 2021. Here's a peek at the first episode, "Be First or Be Different," that kicked off the series on February 25th: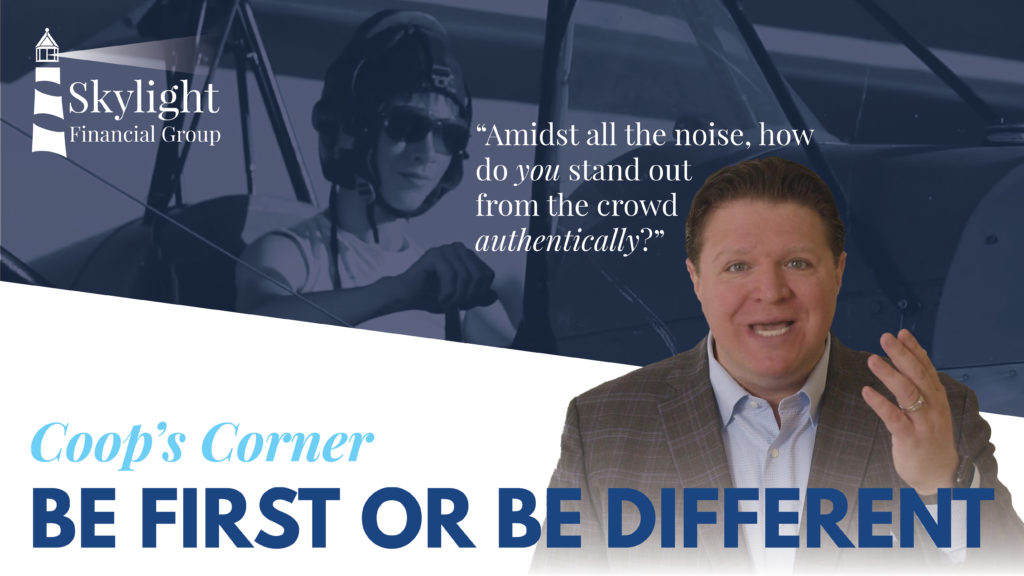 Charles, best known by his colleagues and friends as "Coop," is passionate about sharing with the rest of the financial services industry what he believes is the best-kept secret: Skylight Financial Group. He has been helping financial professionals achieve the vision they have for their practice and their lives since 2003. Skylight Financial Group shares the same passion as Coop for wanting what is best for financial professionals and their clients.
"I have been in the industry for almost 20 years and have had my fair share of pains and struggles, but with the incredible resources of Skylight, colleagues and I have found relief and success. Its resources help financial professionals grow their business faster, take some of the pressure off, and get rid of the penny work hindering the growth of business," Coop said. With the alleviation of these distractions, financial professionals at Skylight can genuinely focus on what is best for their clients.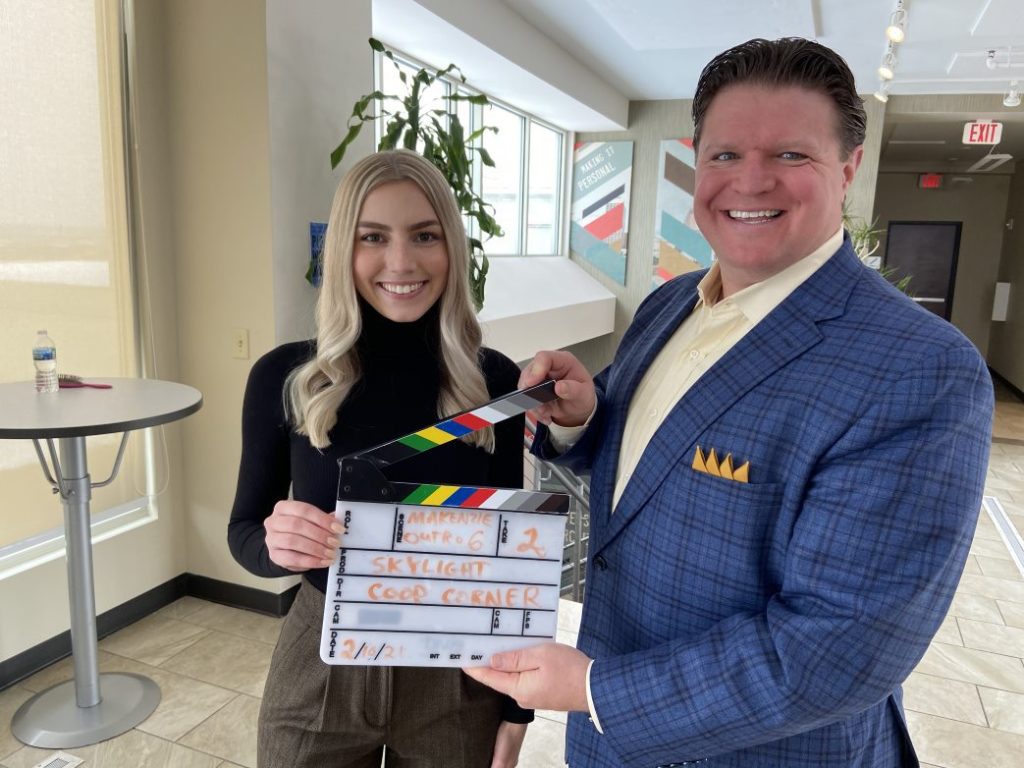 What started as mere discussions between Coop and Managing Partner Paul Fox, and eventually Retired Chief Marketing Officer Dan Brennan, quickly became a full-blown, exciting project.
Each step of creating the series was seamless due to the significant effort all team members put into it. Coop tackled writing the scripts and effortlessly finished the frameworks for 10 episodes in one weekend, and afterward, Makenzie went over them to polish them up and ensure there was consistency in each episode that would ultimately lend to viewers gaining a sense of friendly familiarity with Coop and with Skylight. "Writing the scripts was fun and easy because it was a stream of consciousness as if I am talking to the person on the other side of the camera," Coop said. Coop thrived in front of the camera as he used to perform on stages across the country with roles in musicals and operas, so it came naturally to him. In the final steps of the project, they worked closely with the production team at North Water Productions, making sure the videos were presented in a way that truly emanated the passion and excitement that Coop has for helping financial professionals through sharing the core values of Skylight as a firm.
This project further proves that at Skylight, through immense infrastructure and support, no idea is too big or small to be put into fruition. "No one person could execute the project on their own, and the strength of our team is shown through the videos—a great team is what creates great outcomes," Coop said. Not only did the team working on this project enjoy their time together, but they produced an amazing product as well. "One of my favorite moments working on the project so far was receiving the initial drafts of the first six videos and seeing how our vision and the key concepts of the series came to life," Makenzie said. "I'm beyond excited to shoot the next four episodes with Coop and the NWP team this July."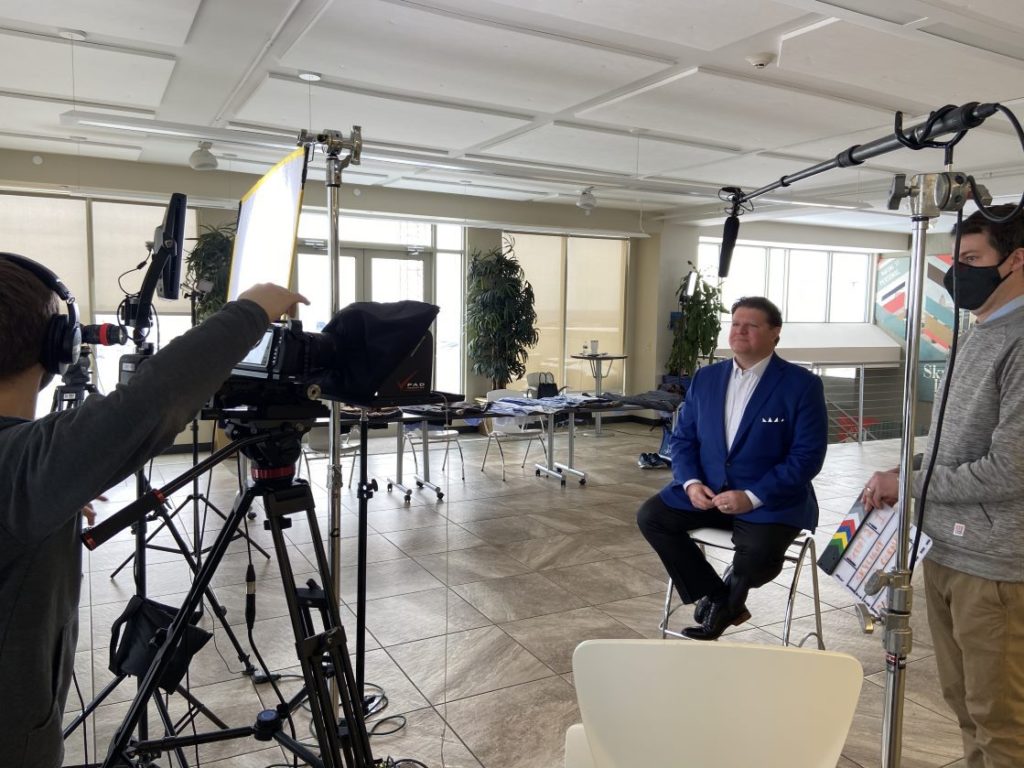 There are common themes presented in each video that emphasize Skylight's vision, one being that Skylight Financial Group exists to deliver the differentiating client experience that consumers demand and can't find anywhere else. This can be attributed to Skylight's infrastructure that provides the resources necessary to keep associates eye-to-eye with their clients and prospects while, receiving unparalleled behind-the-scenes support with everything else. "I have had many conversations with financial professionals that start with the question: 'how are you different from every other firm?' that ends with me pinpointing where they are having industry pains and showing them how Skylight has a solution to take their pain away," Coop said.
At Skylight Financial Group, our philosophy is that you can be independent in this business without being alone. This series aims to change the financial planning communities' views by bringing awareness to industry struggles and offering them a solution, Skylight Financial Group.
Coop understands it may be difficult making such a significant change in your life and business, but it can simply start with a conversation to see if it is the right fit for you. If you are interested in learning more about what an opportunity with Skylight has to offer, head to our Careers page or contact us today.
Be sure to check out the episodes that are up now and keep up to date with the series and new episodes that are launched monthly on our Coop's Corner series page here.
CRN202406-322984
Northern Waters Productions is not a subsidiary or affiliate of MML Investors Services, LLC or its affiliated companies.